Stichting IK: 5 YEARS IK with Maartje Korstanje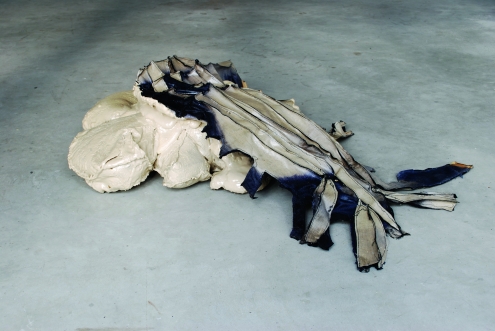 Stichting IK: 5 YEARS IK with Maartje Korstanje
IK Foundation will celebrate the fifth anniversary of the IK pavilions with an exhibition that opens on Sunday, September 4th and includes work by Maartje Korstanje.
During the opening ceremony that starts at 12 PM, he Royal Commissioner in Zeeland Mr. Drs. J. J. M. Polman will speak a few words. Heidi Vogels, coordinator of TransArtists' AIR Platform NL will give a short introduction.
IK Foundation invited three young curators Melchior Jaspers, Nick Terra and Menno Vuister to compile an exhibition with works by all 24 guest artists who stayed at IK island since the start of IK in 2008.
2009 Peter Depelchin (BEL); Hans Demeulenaere (BEL); Maartje Korstanje (NLD)
2010 Joris Van de Moortel (BEL); Assaf Gruber (ISR); Nicolas Baeyens + Karolien Hamers (BEL); Piet Dieleman (NLD)
2011 Remco Torenbosch (NLD)
2012 Ko de Jonge (NLD); Klaus Schmitt (DEU); Anna-Maria Bogner (AUT); Thomas Bakker (NLD); Willem Besselink (NLD)
2013 Femke Gerestein (NLD); Aram Tanis (NLD); Alexandra Roozen (NLD)
2014 Jean-Marc Spaans (NLD); Tanya Long (USA)
2015 Bojan Fajfriç (SRB); Annelies Planteijdt (NLD); F. van Dixhoorn (NLD)
2016 Claudia Robles-Angel (COL); Julius Stahl (DEU)
The curators have interviewed all artists on the significance of artist residencies. A book containing their findings will be presented during the opening.
The exhibitions can be visited until Sunday 2 October 2016 on Saturdays and Sundays from 12 P.M. to 5 P.M. and by appointment.
Publication date: 2 Sep '16