Online artwork 'Merciless Separation' by Constant Dullaart at Hoog Catharijne, Utrecht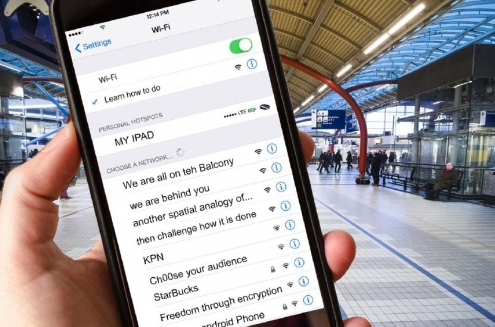 Online artwork 'Merciless Separation' by Constant Dullaart at Hoog Catharijne, Utrecht
Constant Dullaart's 'Merciless Separation' is an invisible sculpture that exists out of hundreds of public WiFi networks around Utrecht's station area. When you go online via one of the networks you enter a manipulated Internet world. With constantly changing interventions, the artist manipulates the unsecured internet and influences the way in which we process information.
The artwork is accessible from 1 July until 1 November 2016.
More information on the artwork here.
Publication date: 21 Jul '16