Marinus Boezem's 'Curtain Room' at Art Basel 2016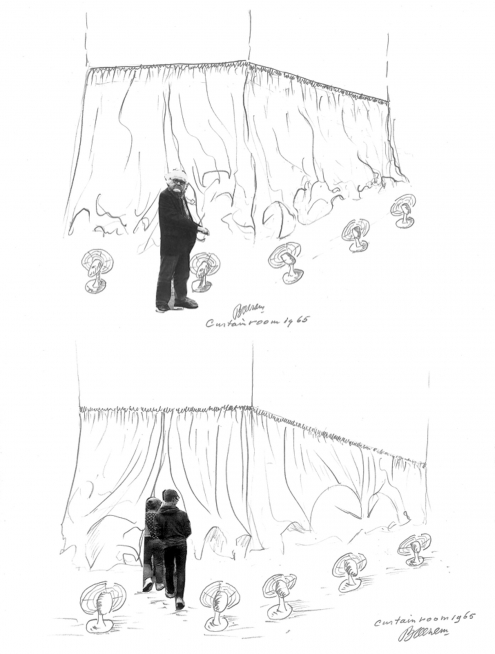 Marinus Boezem's 'Curtain Room' at Art Basel 2016
Marinus Boezem was selected to join at Art Basel | Unlimited with Borzo from Amsterdam. This is the section of the fair where big installations are shown. Boezem made a reconstruction of the 1965 work 'Show IX – The Curtain Room'. The room has the same size as Boezem's atelier in Middelburg, where he transfers his ideas into 'concepts'.
The room is not built-up with walls, but consists only of a white curtain. The space inside is empty, a 'white cube,' an empty museum room that contains only air. Once inside, one is confronted with the movement of the curtains and the light whisper of the wind blowing. The billowing 'walls' and murmuring of the fans heightens the visitor's perception of light, space and time. The room calls up the suggestion of being in a greater immaterial space. The Curtain Room is a sculpture, ergo, made of time and space.
On show now at Art Basel until Sunday, June 19th.
More information here.
Publication date: 23 Jun '16