The Prophecy of Bees with Maartje Korstanje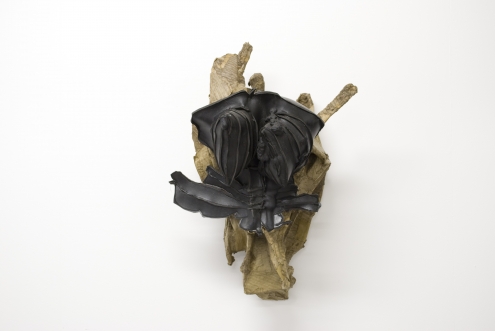 The Prophecy of Bees with Maartje Korstanje
In the spring exhibition at 'The Prophecy of Bees' at Kunstfort Vijfhuizen, bee mortality is used as a metaphor for the fragility of nature and the way artists redefine the relationship between humans and animals.
With work by: Semâ Bekirovic, Joseph Beuys, Sara Bjarland, Melanie Bonajo, Laura Gozlan, Maartje Korstanje, Katja Novitskova en Janis Rafa.
"If the bees die out, mankind will follow four years later," is a famous dystopian quote attributed to Albert Einstein. Anthroposophist Rudolf Steiner said - in 1923 already - that artificial beekeeping would only make life more difficult for bees. It proved prophetic predictions; In 2006 the world was startled by sudden mysterious bee deaths. The so called 'colony collapse disorder' still present scientists with a puzzle. The phenomenon may have far-reaching consequences for our food production, because the pollination of many crops is carried out by bees.
Since time immemorial animals form the basis of our existence and our culture, but the relationship between humans and animals has become much more detached in today's modern society (including globalization and urbanization). At the same time there every day hundreds of thousands of photos and videos of (adorable) animals are uploaded to the Internet. The growing farming and genetic engineering of animals make part of the public debate and increase the awareness of animal welfare and animal rights.
The artists reflect through video works, sculptures and installations on the alleged contradictions between nature, animals and man, (not entirely unexpected) resulting in a better understanding of the "human condition."
The exhibition was reviewed (in Dutch) by Metropolis M.
For more information, visit the Kunstfort Vijfhuizen website. The exhibition runs until 19 June 2016.
On Sunday 19 June, a finissage event is held including guided tours through the exhibition and an artist talk between curator Julia Geerlings and Louwrien Wijers. For more information, visit the event website.
Publication date: 27 May '16