León & Cociña included in 'Space to Dream' at Auckland Art Gallery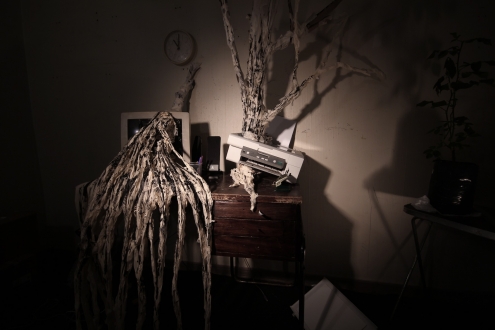 León & Cociña included in 'Space to Dream' at Auckland Art Gallery
Space to Dream at Auckland Art Gallery (New Zealand) is the first major exhibition in Australasia to introduce, in depth, the art of South America.
The exhibition reveals how South American artists see a social significance for their work and how as rebels and revolutionaries, dreamers and poets, they have challenged, embraced, explained or transformed their realities, lives, cultures and spaces from the 1960s to today.
Space to Dream shows the work of 41 artists and collectives, who include senior figures internationally recognised for their contribution to art as well as younger figures including León & Cociña, Lygia Clark, Juan Fernando Herrán, Alfredo Jaar, Marcos Lopez, Ernesto Neto, Hélio Oiticia, Bernardo Oyarzún, Lotty Rosenfeld, Martín Sastre and many more.
Bringing together some of the most visually engaging painting, sculpture, photography, installation, film and performance from across six countries – Argentina, Brazil, Bolivia, Chile, Colombia and Uruguay – Space to Dream includes major works and exciting new commissions. The exhibition has been developed by Chilean curator Beatriz Bustos Oyanedel and Auckland Art Gallery Principal Curator and Head of Programmes, Zara Stanhope and is accompanied by a significant visitor programme.
The exhibition runs from Saturday 7 May until Sunday 18 September 2016. For more information, visit the Auckland Art Gallery website.
Image: Videostill from 'Los Andes' (2013) by León & Cociña.
Publication date: 6 May '16