Rafaël Rozendaal in group exhibition Digital Abstractions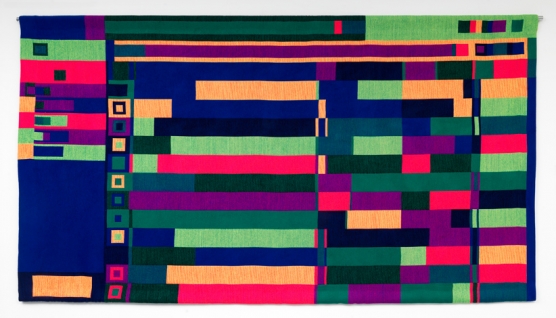 Rafaël Rozendaal in group exhibition Digital Abstractions
The group exhibition Digital Abstractions focuses on abstraction in the digital arena. Abstract compositions of tone and image come together in an artistic dialectic.
The modern world as referenced in today's abstract images is shaped by the binary structures of computer programs and is thus already abstract. Technological infrastructures are part of our everyday life and our economic and political systems; they influence our sense of self.
Abstract structures become less accessible, replaced by smooth, superficial, parallel worlds that appear to extend our physical surroundings seamlessly. The artists represented here are exploring the aesthetic potential of our digital environment. They look below the surface of the computer screens for errors and gaps in the systems. They play with the computer's capacity to create (moving) images that open up new spaces and points of access to the physical world. In so doing they also probe the physical perception of imaginary digital worlds.
How do programmed movement, tone and color affect us? How can classical beauty be represented digitally, and which digital abstractions and compositions will go viral?
The work test the boundaries of perception through rhythmic, whirring, repeating compositions. Other positions bring the aesthetics of coded language into the design of objects, showing how digital reality has long been a part of our physical world.
The exhibition also presents artistic works that allow visitors to create abstract forms and structures using Apps, thereby experiencing the transformations of their own real language into a digital one. Time and again the exhibition departs from the usual approach to technological developments whose political and commercial interests are not entirely transparent. They transform and help shape the abstract environment. As such, they create their own aesthetic abstractions related to our concrete world and its parallel, hidden world of data.
The exhibition includes works by Zach Blas, Cyriak, Ted Davis, Andreas Gysin & Sidi Vanetti, Femke Herregraven, Esther Hunziker, Lazar Jeremic, Rainer Kohlberger, LAb[au], Karin Lustenberger, Alexandra Navratil, Pier Giorgio de Pinto, Sabrina Ratté, Elisabeth Ritschard, Rafaël Rozendaal, Nicolas Sassoon, Quayola, Zeitguised.
Digital Abstractions runs until 22 May 2016. For more information, visit the H3K website.
Image: Rafaël Rozendaal, Abstract Browsing 14 12 01 (Google Drive), 2015.
Publication date: 30 Apr '16