Jeroen Jongeleen's Reaguurders Delight in Heerlen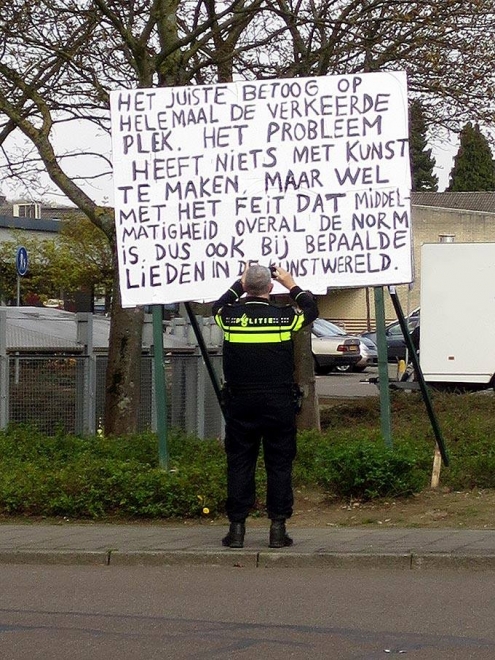 Jeroen Jongeleen's Reaguurders Delight in Heerlen
Jeroen Jongeleen has since years been collecting 'reaguursels' (readers' comments on popular Dutch websites such as GeenStijl), the most unpolished ideas about art and culture and throws them back in an analog version of the urban debate, by placing them within the city itself.
Within the coming six weeks, the former election signs that are scattered around the city of Heerlen, the comments show the raw edges of the public debate and question our relationship to art and culture.
For Jeroen Jongeleen, these painted text works provide an insight into the state of resilience of democracy. Or as he says himself: "A Hooray for Heerlen!"
For more information, visit the Reaguurders Delight website.
Publication date: 15 Apr '16