Marc Bijl in group exhibition Bureau Europa, Maastricht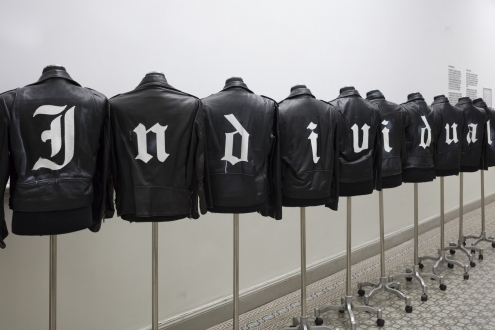 Marc Bijl in group exhibition Bureau Europa, Maastricht
The exhibition The Next Big Thing is Not a Thing at Bureau Europa in Maastricht featuring work by Marc Bijl relates the evolving field of design to the science of anthropology. Using the gaze as a metaphor, the exhibition surveys the evolution of the design discipline and examines new fields of knowledge and critical practices. The exhibition questions the underlying myths within design, deconstructs its emerging signs, and examines how technology determines the future landscape of design.
The exhibition acknowledges the designer's perspective as a critical aspect of any research and design undertaking, viewing design as an inherently relational field. The Next Big Thing is Not a Thing opens dialogue and aims to understand design culture far beyond its horizons as a product-oriented practice and places it within the subject of a discipline in cultural developments.
The works of more than 50 international visual artists, designers, and anthropologists illustrate and elaborate on hypothetical concepts and expanding design views.
Image: installation view of Marc Bijl, Group Mechanism, 2006. Photo by Johannes Schwartz.
Publication date: 13 Apr '16