Sonsbeek'16 with Rob Voerman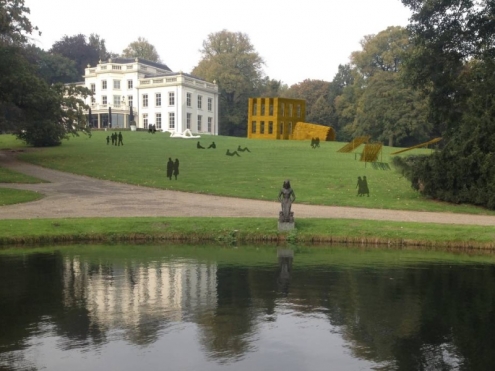 Sonsbeek'16 with Rob Voerman
SONSBEEK is back! The 11th edition of the international sculpture exhibition, curated by the Indonesian collective ruangrupa, takes place from July 4 until September 18, 2016 in Park Sonsbeek, the city of Arnhem and Museum Arnhem.
This years edition will feature a large scale sculpture by Rob Voerman, that also functions as a platform for interaction by hosting a side program in and around the installation. The first images of the construction are looking very impressive already!
The Sonsbeek'16 sculpture trail connects the heritage of the past ten editions with new work. Still today, many art works that show the rich history of SONSBEEK are still on view in the city of Arnhem, Sonsbeek park, Museum Arnhem and the Kröller-Müller Museum.
Participating artists include: Richard Bell (Brisbane, Australia), Maze de Boer (Amsterdam, The Netherlands), Rossella Biscotti (Molfetta, Italy), Cinema Caravan (Nagoya, Japan) Louie Cordero (Manila, Philippines), Shilpa Gupta (Mumbai, India), Folkert de Jong (Amsterdam, The Netherlands), KUNSTrePUBLIK (Berlin, Germany), Eko Prawoto (Yogjakarta, Indonesia) en Slavs and Tatars (Berlijn, Germany).
Image 1: artist impression curated by ruangrupa.
Images 2 and 3 by Rob Voerman, showing the construction of the aluminium framework of his sculpture.
Publication date: 25 Mar '16