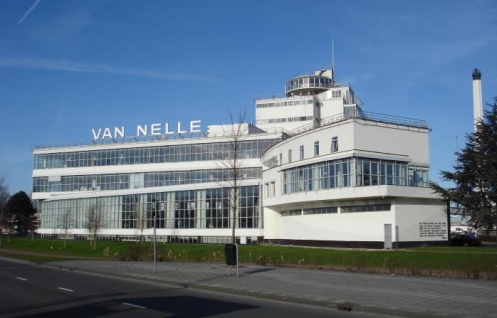 Art Rotterdam
The fair to discover up-and-coming talent
Art Rotterdam has evolved into the most important place to discover young art. This seventeenth edition again brings you the latest developments in visual art in a variety of exhibition concepts. You'll experience the rich diversity in contemporary art production from different points of view; video art at Projections, installations and performances at Intersections, the latest generation of Dutch artists in Prospects & Concepts and young galleries with solo presentations at the New Art Section. With the abundance of young art and the well-balanced mix of commercial and non-commercial presentations Art Rotterdam distinguish itself from its foreign competitors that much too often have developed into art fairs for millionaires. Art Rotterdam is an art fair for connoisseurs and all art lovers alike and attracts international attention in the busy schedule of art fairs.
During the fair, you can find the presentation of Upstream Gallery at booth 26 of the main section. We will bring an exciting selection of new works by ao Frank Ammerlaan, Marc Bijl, Marinus Boezem and Rafael Rozendaal.
The vibrant city of Rotterdam once again offers beautiful museum exhibitions, site fairs, open studios and pop-up shows. Free shuttle buses operate between the Van Nellefabriek, AVL-Mundo, the Museum district and the Wilhelminapier so you can experience the best Rotterdam has to offer culturally.
Art Rotterdam
Van Nellefabriek
Van Nelleweg 1
3044BC Rotterdam
Openinghours:
Wednesday February 10, 2016
Opening by invitation:
18.00 - 22.00 hrs
Thursday February 11, 2016
11.00 - 19.00 hrs
Friday February 12, 2016
11.00 - 21.00 hrs
Saterday February 13, 2016
11.00 - 19.00 hrs
Sunday February 14, 2016
11.00 - 19.00 hrs
More info: artrotterdam.com and artrotterdamweek.com
Publication date: 8 Jan '16