Amsterdam Art Weekend 2015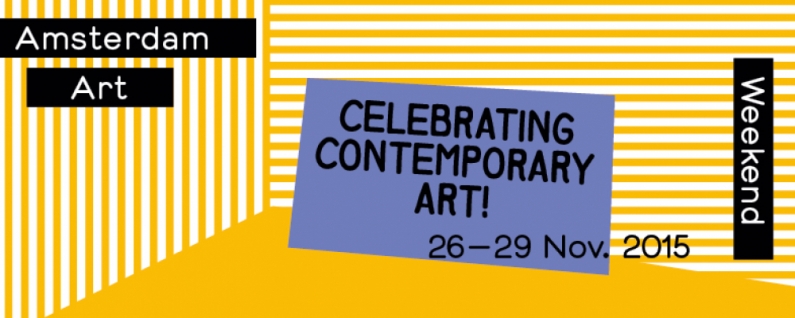 Amsterdam Art Weekend 2015
This year's Amsterdam Art Weekend will take place from 26 – 29 November 2015, coinciding with RijksakademieOPEN. For one long weekend, the heart of contemporary art beats in the Dutch capital. In an extensive program of over 90 exhibitions, performances, screenings and debates more than 50 participants showcase the newest developments in contemporary art.
Upstream Gallery presents,
during the amsterdam art weekend:
Ronald Ophuis & Krzysztof Wodiczko
Teatro la Tregua, Arab Spring, Veterans' Flame and other stories

Location: Upstream Gallery
Opening: Friday 27 Nov 17 - 20 hrs.

The exhibition Teatro la Tregua, Arab Spring, Veterans' Flame and other stories is composed of several narrative threads from Ophuis' most recent work, from the survivors of concentration camps of World War II and the perpetrators and victims of the civil war in Congo to the more recent conflicts in the Middle East. In addition, Ronald Ophuis invited Polish artist Krzysztof Wodiczko for an ongoing screening of his video work Veterans' Flame.
Opening hours Upstream Gallery during Amsterdam Art Weekend:
Friday 27 Nov: 13.00 - 20.00 h
Saturday 28 Nov: 12.00 - 20.00 h
Sunday 29 Nov: 12.00 - 18.00 h

Screening:
DEREVILED, 2013
David Haines

Location: IDFA at EYE
Screening: Friday 27 Nov 14 - 16 hrs.
Amsterdam Art Weekend teams up with IDFA and the Stedelijk Museum to screen a number of films by artists represented by Amsterdam art galleries, as well as residents of the Rijksacademie van beeldende kunsten and De Ateliers. The programm is curated by Joost Daamen (programmer IDFA) and Bart Rutten (Head of Collections at Stedelijk Museum Amsterdam).
Faith in spiritual rituals is questioned in the video work 'Dereviled' 2013 from David Haines. Using mobile phone footage of gay and lesbian 'exorcisms' in evangelical churches in the U.S, Haines has reversed the material and taken the subsequent phonetic reversal as the basis for a song text. Phonetic reversal has long been the subject of debate, particularly within the Christian church where subliminal messaging is germane to Satanism. Haines politicizes the situation by disarming the ritual, using the reversed text as lyrics for a club anthem, inserting his own subliminal messages, which through their context, take on a political resonance. Mnemonic signs resonate with pulsing beat, bringing the high camp sound of 1970s disco back to its political roots of queer politics and the Theatre of the Ridiculous.
Publication date: 18 Nov '15