Weg Ermee! - Jeroen Jongeleen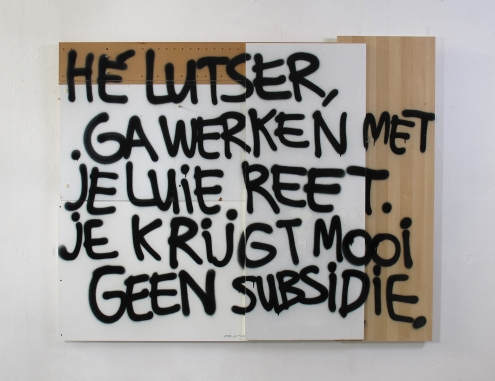 Weg Ermee! - Jeroen Jongeleen
Earlier this year, exhibition space Willem3 announced its upcoming closure, as a direct result of drastic cuts in subsidies for art and culture from the municipality of Vlissingen.
The final exhibition will show the work of Jeroen Jongeleen, who used quotes from popular Dutch blogs and websites such as GeenStijl in his work that show the public opinion and displeasure about art and culture and the Dutch subsidy system in particular.
The exhibition will open on Sunday 8 November and run until the 20th of December.
More information about the exhibition can be found on the Willem3 website.
Publication date: 14 Oct '15