Marinus Boezem in Belgium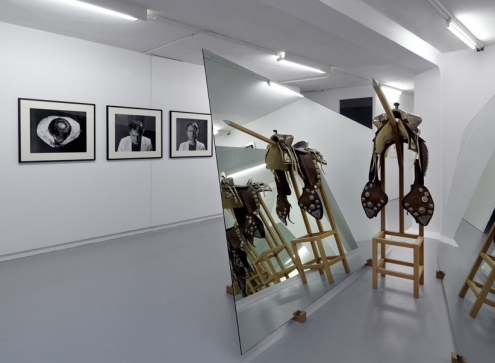 Marinus Boezem in Belgium
Marinus Boezem at ART ECO: Attitudes in Belgium

Marinus Boezem is included in the exhibition ART ECO: Attitudes at the Cultural Centre Strombeek.
ART ECO is a project about a particularly sensitive theme many artists perceived before anyone else did, and which they then translated into all sorts of art as an "artistic" derivative of rationales such as protest, indignation and (continued) silent faith in the future.
The three-part exhibition focuses on art since the 1960s, and presents an ensemble of historical works of art and new productions. The first part of the exhibition, with the main title Attitudes, presents a compact, tentative overview of art and focuses on the themes of sustainability and ecology. The historical core of the first part consists of existing works (small ensembles or otherwise) by a.o. Marinus Boezem, Joseph Beuys, Lawrence Weiner, John Cage, Ger van Elk, Hans Haacke and Jan Dibbets.

The opening takes place on January 9th and the exhibition runs until the 12th of February.

Boezem's solo exhibition 'The Absence of the Artist' at Upstream Gallery is still on until the 17th of January.
Publication date: 9 Jan '15