Amsterdam Art Weekend 2014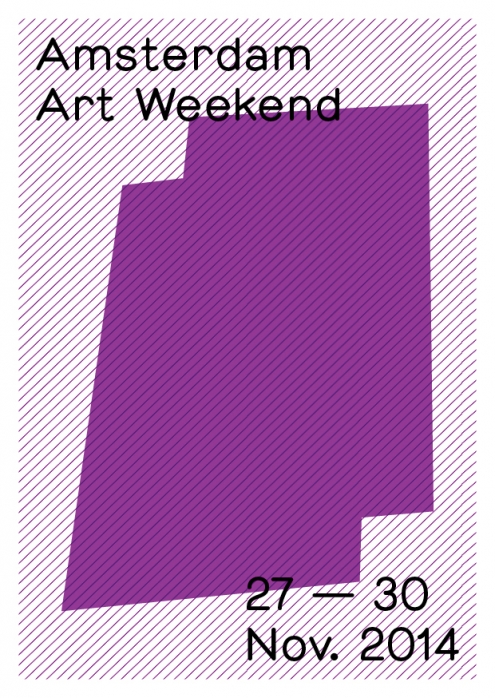 Amsterdam Art Weekend 2014
From the 27th until the 30th of November, it's time for Amsterdam Art Weekend again. During this weekend, the city will be bustling with contemporary visual art. 40 of the finest galleries, artist residencies, museums and institutes are selected for the program.

Upstream Gallery presents,
during the amsterdam art weekend:

THE ABSENCE OF THE ARTIST
Marinus Boezem
Location: Upstream Gallery
Opening: Thursday 27 Nov 18 - 21 hrs.
Marinus Boezem, one of the founders of the conceptual art movement in The Netherlands, turned 80 this year. To celebrate this, the artist and Upstream Gallery will look back on an impressive and game changing body of work spanning over six decades.
REFORMING INTERVALS
Frank Ammerlaan
Location: IDFA at EYE, Cinema 2
Screening: Saturday 29 Nov 14 hrs.
The International Documentary Film Festival Amsterdam (IDFA) and the Amsterdam Art Weekend are collaboration on the program Paradocs, the film festival's line-up devoted to video art.
Made in collaboration with Joost Daamen (Programmer IDFA Paradocs) and Bart Rutten (Head of Collections Stedelijk Museum Amsterdam).
Opening hours Upstream Gallery during Amsterdam Art Weekend:
Thu 27 Nov: 13:00 - 21:00
Fri 28 Nov: 12:00 - 20:00
Sa 29 Nov: 12:00 - 20:00
Sun 30 Nov: 12:00 - 18:00
Publication date: 26 Nov '14