Jen Liu part of Taipei Biennial 2023-2024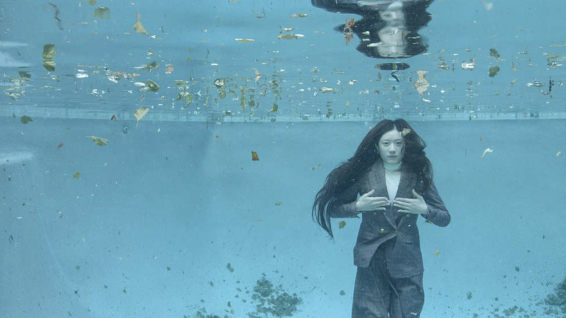 Jen Liu part of Taipei Biennial 2023-2024
Artist Jen Liu is part of the Taipei Biennial "Small World" that opens the 18th November and runs until the 24th of March 2024.
The curation is in hands of Freya Chou, Reem Shadid and Brian Kuan Wood. Over 50 participants present their art and music, transforming the museum into a space of listening, gathering, improvising, and exploring alternative ways to perceive and apply what we learned from the recent pandemic.
The title "Small World" suggests both a promise and a threat: a promise of greater control over one's own life, and a threat of isolation from a larger community following a global pandemic. Our world can become smaller as we grow closer to one another, but also as we grow apart. This "Small World" takes place within such a suspended state of being unable to join together nor completely separate. Through a series of presentations that comprise sound, music, moving images, photography, video, paintings, sculptures and installations, "Small World" presents audiences with the dilemma faced by us and our societies.
Jen Liu presents her work "The Land at the Bottom of the Sea" (2023). The artist fabricates speculative narratives to contest dominant accounts of the past and present. "The Land at the Bottom of the Sea" (2023) is the last chapter of "Pink Slime Caesar Shift", a multi-year body of work in a variety of mediums and new technologies to create alternative networks for overseas female labour activism.
Image: Still from: The Land at the Bottom of the Sea, Jen Liu, (2023)
4K video with two-channel audio © Courtesy of the artist and Upstream Gallery, Amsterdam.
Taipei Biennial | Taipei Fine Arts Museum, Taiwan
18 November 2023 - 24 March 2024
More detailed information on the Taipei Biennial and the program here.
Publication date: 17 Nov '23