MoMA acquires short film by León & Cociña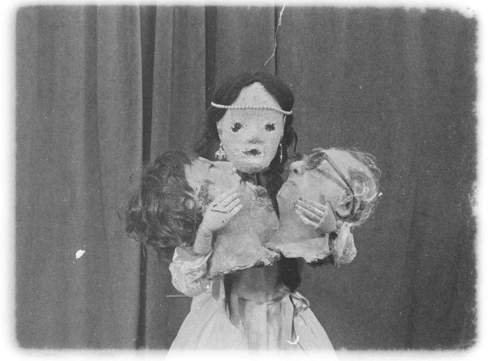 MoMA acquires short film by León & Cociña
We are very proud to announce that the short film Los Huesos (The Bones) by León & Cociña has been acquired by the Museum of Modern Art in New York for their permanent collection.
Los Huesos premiered at the Venice Film Festival in 2021 - where it won the Best Short Film Award. The film revolves around the present drafting of Chile's new Constitution, which is to replace the current document which dates to 1980 - Augusto Pinochet's dictatorial era. The Constitution is being written by a citizen convention which has been elected by popular vote. Within this context, Los Huesos is the world's alleged first stop-motion animated film that dates back to 1901 and was excavated in 2021. The 16mm footage documents a young girl performing rituals with human bones to summon the spirits of the conservative politician Diego Portales (1793-1937) and Pinochet's close collaborator Jaime Guzmán (1946-1991), both shapers of two Chilean Constitutions. The two conservative oligarchs legislators are summoned to unwrite the history they helped shape. The black and white celluloid film is accompanied by Tim Fain's sound design. León & Cociña produce their films by combining different techniques such as photography, drawing, sculpture, painting and performance. By adopting this unique style of unearthly bricolage, the artist duo quite literally try to 'undo' their country's legacy of hardship through meticulous work on each individual filmic frame.
To quote Ari Aster, the executive producer of Los Huesos (who has a.o. produced horrors Midsommar, Hereditary and Beau is Afraid): "[...] Cociña and León struck me as the clear successors to Jan Svankmajer and the Quays. Here they seem to be channeling Ladislas Starevich and Joel-Peter Witkin, while sharpening their uncanny and unmistakable signature. Los Huesos is a brilliant film by two utterly singular filmmakers."
Publication date: 29 Aug '23