Screening series: "Paradise Tossed" at Intermedia Institute, featuring Jen Liu's work "Machinist's Lament"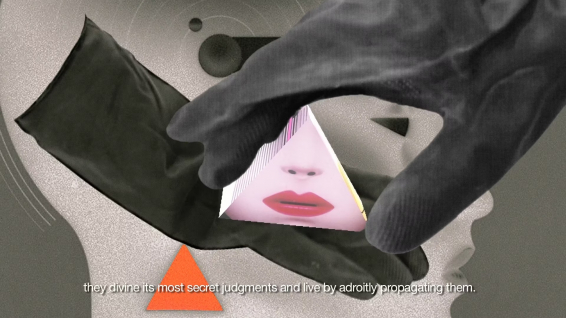 Screening series: "Paradise Tossed" at Intermedia Institute, featuring Jen Liu's work "Machinist's Lament"
The IMAI – Inter Media Art Institute presents Paradise Tossed, a four-part screening series at NRW-Forum Düsseldorf's Videolounge. Based on the video of the same name by Jill Scott from 1992, the series brings together works that speculate about dystopian but also hopeful future scenarios from a (queer-)feminist perspective.
For the first chapter of the series, that took place from June 4th until July 9th, 2023, the video Paradise Tossed (1992) was shown, to serve as an introduction to the upcoming chapters. At the end of her video, Jill Scott asks "Where do we go from here?".
This inspired the second part of the series, focussing on the keywords return, breakdown and convive, that is explored through different works, among which, Jen Liu's Machinist's Lament from 2014.
Curious to see Paradise Tossed? As it's part of IMAI's digital archive, you can watch it here!
Machinist's Lament
Machinist's Lament will be shown under the umbrella of return, as Liu's work focuses on the nationalist fantasy of the re-industrialization of the United States by confronting symbols of power and control with texts that strive to overcome hegemonic social structures.
"In factories, everyone has their place. Western industrial production is a site of magical thinking: an old history that will never return, an idealized construction that never really was. It's impossible to know what the true costs would be if it were to return - societal, environmental, and psychological – and yet, entire political campaigns are built around this." – Jen Liu
If you can't make it to Dusseldorf in the upcoming weeks, there's always the option to watch Machinist's Lament on Jen Liu's vimeo, which you can find here.
Paradise Tossed: Where Do We Go from Here?,
Curated by Kat Lawinia Gorska, this chapter will take place from August 18 – October 29, 2023.
Next to Jen Liu, Monika Funke Stern's work Zum Glück gibt's kein Patent (1985) and Tejal Shah's Between the Waves, Channel II (2012) will be shown.
For more information about this chapter, or the previous or upcoming chapters, click here.
Exhibition Venue
Videolounge der Stiftung IMAI im
NRW-Forum Düsseldorf
Ehrenhof 2
40479 Düsseldorf
Publication date: 16 Aug '23