Jen Liu part of group show at Today Art Museum Beijing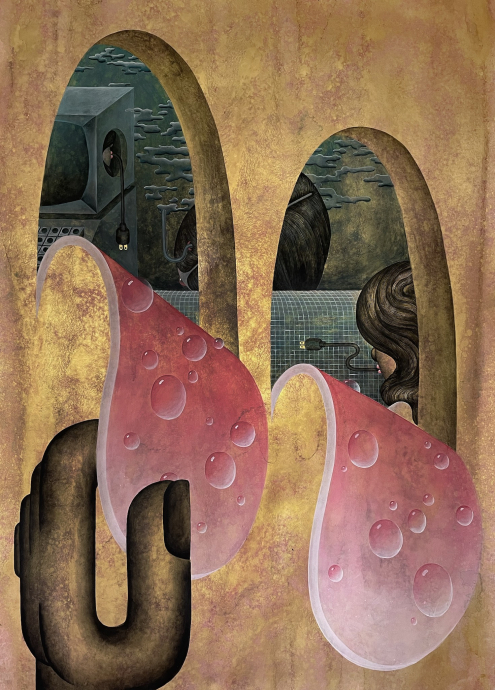 Jen Liu part of group show at Today Art Museum Beijing
Jen Liu takes part in group show To Your Eternity curated by Xin Wang, the fourth installment of the Today Art Museum's art and technology themed biennial, zooming ever slightly away from an obsession with the now and the next, but revels in unlikely, luminous juxtapositions across geography and time: Isamu Noguchi's 1947 monument for a world after humans with Siah Armajani's 1969 attempt to build mathematically viable towers towards the limits of the earth's gravitational pull.
The exhibition takes its title and spirit from the 2021 anime series To Your Eternity. Created by Yoshitokima, the story follows an amorphous alien entity as it approximates various forms of inorganic, plant, animal, and ultimately human lives through inhabiting their life cycles. This trans-species metamorphosis is spurred by the death of the previous host, expanding the definition of "intelligence" to also encompass feelings, embodied experiences, and situated knowledge against a grander scale of time. The exhibition similarly hopes to immerse visitors in an exhilarating range of artistic and philosophical perspectives on what technology means for our imagination, heart, and livelihood beyond media novelty, spectacle, or gadgetry. As an art and technology biennial, To Your Eternity features an unusual range of media, encompassing VR experiences, AI and algorithm-based art, games, video, lecture performance, sculpture, drawing, wallpaper, photography, tapestry, lacquer, mural, and monument. By inserting crucial art historical examples from the mid-20th century into the mix of more recent work, the exhibition invites ponderings on longer throughlines in historical conditionings of our current technological and existential crisis that never truly went away.
Featuring over 30 artists and collectives, To Your Eternity will take place from July 24th to October 15th, 2023, accompanied with a series of events, lectures, and other public programs.
More information here.
Image: We All Live In the Ocean Now #02, Jen Liu (2022-23)
To Your Eternnity | The 4th Future of Today Biennale
Location: Today Art Museum Hall 2, No.32 Baiziwan Road, Chaoyang District, Beijing

24 July - 15 Oct (2023)
Publication date: 15 Jul '23