Joan Heemskerk wins CERN's Collide Copenhagen residency award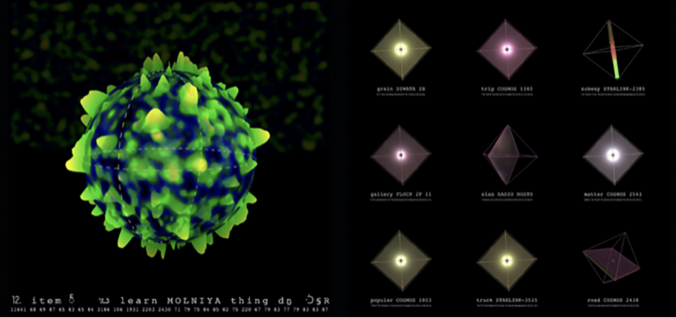 Joan Heemskerk wins CERN's Collide Copenhagen residency award
Following an international open call launched in collaboration with Copenhagen Contemporary in March, Arts at CERN announced that Dutch artist Joan Heemskerk is the winner of the first Collide Copenhagen residency award.
Collide is the flagship programme of Arts at CERN, which invites artists worldwide from all creative disciplines to submit proposals for a research-led residency grounded on interactions with CERN's scientific community. The eleventh edition of Collide, and the first of Collide Copenhagen, attracted 592 project proposals from 90 different countries.
Referencing Tim Berners-Lee's proposal at CERN that all scientists should be able to exchange ideas, Joan Heemskerk's project, Alice & Bob after Clay +=-> Hello, world!, seeks to develop a new universal language. Through a re-assessment of the cryptographic characters Alice and Bob, the material clay and the computer programme Hello, World!, the produced message, in the form of a light-beam or a radio-signal or something else entirely, would transcend galactic and life-form boundaries.
Joan Heemskerk will complete a two-month residency, which will be split between CERN and Copenhagen Contemporary and dedicated to artistic research and exploration. She will work side by side with physicists, engineers and laboratory staff.
With the support of the curatorial teams of Arts at CERN and Copenhagen Contemporary, the residency will be followed by a phase of designing and producing a new artwork that will become part of an exhibition at Copenhagen Contemporary in 2025, which will examine the impact of technology on humanity.
"CERN has a long history of innovating ideas and is a unique environment for developing new forms of science and art. It fits within the mission of Arts at CERN to welcome an artist who has continually challenged our collective understanding and imagination of the digital realm. We are delighted to support Joan Heemskerk in exploring the possibility of a new language, in dialogue and with the support of our community", says Mónica Bello, head of Arts at CERN.
"At Copenhagen Contemporary we regard artists as primary investigators of contemporary culture. As a pioneer of digitally based art, Joan Heemskerk has challenged our notions of technology from the early days of the internet – and we are beyond excited to work with her on a new project", says Marie Laurberg, director of Copenhagen Contemporary.
More info here
Publication date: 22 Jun '23