JODI taking part in exhibition WORLDBUILDING at Centre Pompidou-Metz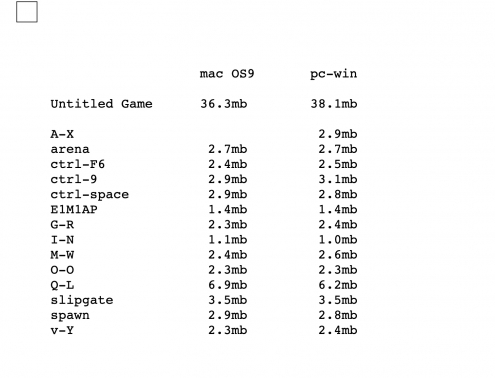 JODI taking part in exhibition WORLDBUILDING at Centre Pompidou-Metz
From June 10th, 2023 to January 15th, 2024, JODI will participate in the group exhibition WORLDBUILDING: Gaming and Art in the Digital Age at Centre Pompidou-Metz.
Like JODI, several of the artists in the exhibit began making work that refers to video games as early as the 1980's while most of the others were just born around that time.
For the works in this show, artists have addressed video games in various ways. Some have adapted their themes and visual style to make videos. Others have modified, hacked, and subverted existing video games. Finally, some have created their own video games.
As Hans-Ulrich Obrist writes, "traditionally, video games were created by a small and insular group of people…producing games with a very limited perspective. This is now changing rapidly… Artists are increasingly developing the technical ability to create [their own] virtual worlds of diversity and inclusion".
Through these means, the artists are taking this format beyond pure entertainment value to probe social, political, and aesthetic questions. While video games have been the topic of numerous exhibitions in recent years, most of these highlighted their legitimacy as an artistic medium or focused on aspects of "game art".
Untitled Game (CTRL-SPACE) Modification of Video Game (Quake 1), (1998-2001)
At the forefront of Web art in the 1990s, the collective JODI (Joan Heemskerk and Dirk Paesmans), were among the first to appropriate and subvert software and video games. This work is a good example of a "mod", a modification of an existing video game. JODI altered the software and the graphics of Quake, a first-person shooter game that was popular at the time. Through their digital interventions, the visuals of the game have been reduced to black and white stripes that create a contrast with the soundtrack of the game which was left in tact and in accordance with the action. The disoriented player uses the controller to navigate this abstract landscape, trying to get their bearings by means of the sounds.
WORLDBUILDING is the first transgenerational, multinational show of this scope to examine how contemporary artists are appropriating the aesthetics and technology of gaming as their chosen form of expression. In so doing, this exhibit presents a plurality of voices and a multitude of perspectives.
Other participating artists inlude: Koo Jeong A, Peggy Ahwesh, Rebecca Allen, Cory Arcangel, Ed Atkins, LaTurbo Avedon, Neil Beloufa, Meriem Bennani, David Blandy & Larry Achiampong, Danielle BrathwaiteShirley, Ian Cheng, Sara Dibiza, Mimosa Echard, Harun Farocki, Cao Fei, Ed Fornieles, Sarah Friend, Dominique Gonzalez-Foerster, Kim Heecheon, Jonathan Horowitz, Pierre Huyghe, Institute of Queer Ecology, Rindon Johnson, Kaws, Keiken, Lawrence Lek, LuYang, Gabriel Massan, Lual Mayen, M/M (Paris), Philippe Parreno, Sondra Perry, Caroline Poggi & Jonathan Vinel, Sara Sadik, Jacolby Satterwhite, Jakob Kudsk Steensen, Sturtevant, Transmoderna, Suzanne Treister, Theo Triantafyllidis, and Angela Washko.
For tickets, click here.
WORLDBUILDING
Gaming and Art in the digital age
INSIDE GALLERY 3
JUN 10, 2023→JAN 15, 2024

CENTRE POMPIDOU–METZ
1, PARVIS DES
DROITS DE L'HOMME
57000 METZ
+33 3 87 15 39 39
Publication date: 17 Jun '23