Ronald Ophuis included in group show at Galerie B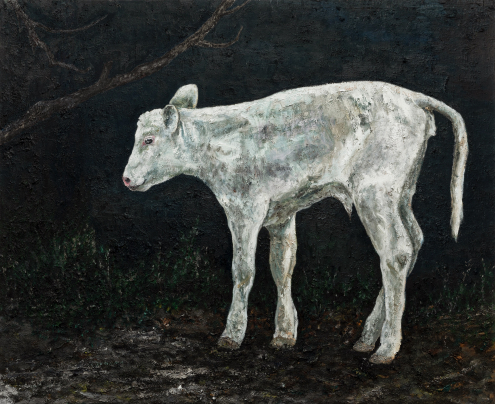 Ronald Ophuis included in group show at Galerie B
Ronald Ophuis is part of the group show Just for Today I Will Be Unafraid at Galerie B, that opens tomorrow.
This exhibition includes drawings, paintings, sculptures and photographs. Among two other paintings by the artist, Ronald Ophuis' Calf (2021) is on display.
The show is brought together by Hans Theys for Galerie B.
Just for Today I Will Be Unafraid | Galerie B
16 Feb - 14 May 2023
Image: Calf, Ronald Ophuis (2021)
Oil on canvas
180 x 220 cm
Publication date: 15 Feb '23