Marinus Boezem at EAI, New York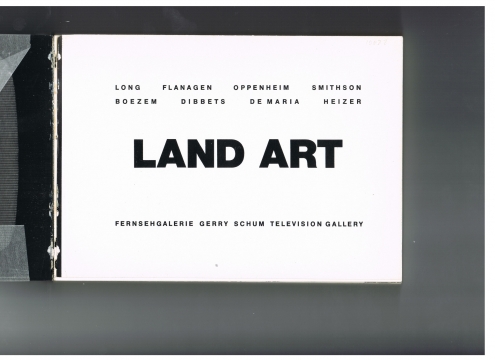 Marinus Boezem at EAI, New York
On Wednesday, October 8, Electronic Arts Intermix (EAI) will screen Gerry Schum's two groundbreaking TV exhibitions, 'Land Art' (1969) and 'Identifications' (1970).
Marinus Boezem's video work 'Sand Fountain' is included in the film programme, together with works by Joseph Beuys, Gilbert & George, Alighiero Boetti, Richard Long, Mario Merz, Richard Serra, Robert Smithson, and Lawrence Weiner, among many others.
This will be the first formal presentation of Schum's 'Fernsehgalerie (TV Gallery)' in New York in thirty years, marking a unique opportunity to view this rarely accessible work and shed light on a lesser-known collaboration between European and American artists from 1967 to 1970. For more information and reservations visit the website of EAI.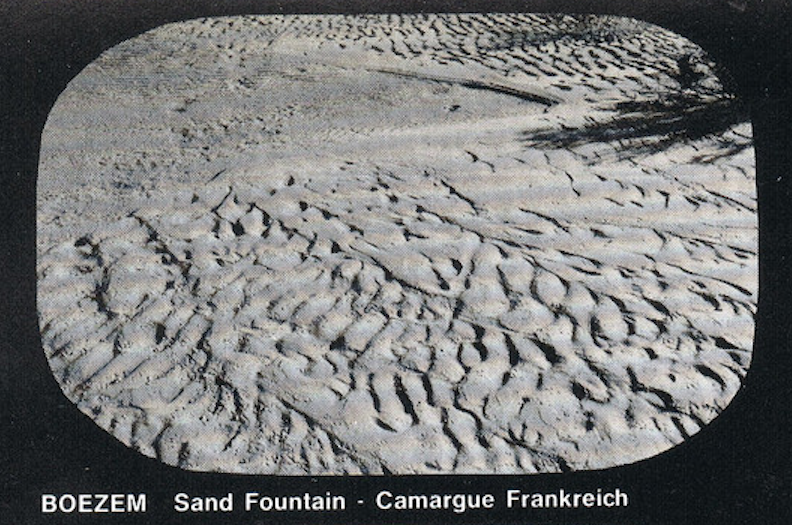 Marinus Boezem, 'Sand Fountain', 1969 (film still & detail from poster).


Marinus Boezem, 'Breathing on the Picture Tube' (fragment), 1971.
Publication date: 4 Oct '14