Jan Robert Leegte solo exhibition Document Performance: Permanence at Panke Gallery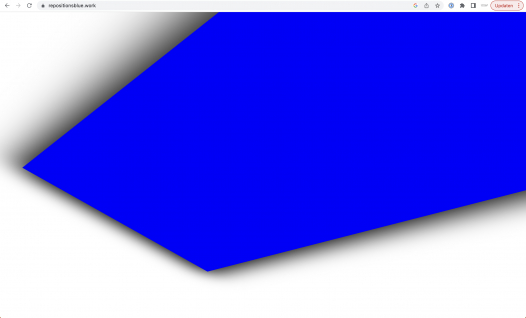 Jan Robert Leegte solo exhibition Document Performance: Permanence at Panke Gallery
Jan Robert Leegte's solo exhibition Document Performance: Permanence will open Saturday 10 December at Panke Gallery!
The exhibition showcases works from the series Repositions, 2018, and an NFT from the collection Window, 2022. Both are made in HTML DOM, the standard document format of the web.
The Repositions works are investigations into the fundamental performative nature of software. Instead of taking the web document as a page to display static content; text, images, gifs, video, etc. the works have the document itself perform and can be read as document performances. Referencing Bruce Nauman's canonical "Wall-Floor Positions" from 1968, the works have the document take new positions in relation to the viewer and the browser's window frame. Using random algorithms, the documents are infinitely striking new poses. The webpage, what was the main canvas, medium for netart, becomes the object itself. Nowadays, after the website has lost its dominant place to mobile apps, with the introduction of works hosted on the IPFS, we can feel a bit of a renaissance of art made in HTML DOM. The Reposition is a series of performances of different documents. At http://panke.gallery they will alternate daily. Opening on the 10th December will be the default white document. Following will be hyperlink blue, default text black, historical document color silver. Looping till the end of the exhibition.
More info on the exhibition here.
Document Performance: Permanence | Panke Gallery
10 Dec 2022 – 21 Jan 2023
Works by Jan Robert Leegte
Curation by sakrowski
Images:
Screenshot of Reposition (Blue), Jan Robert Leegte, (2018)
Screenshot of Reposition, Jan Robert Leegte, (2018)
Publication date: 8 Dec '22