Léon & Cociña's solo exhibition "Los Hiperbóreos" opened in M100, Santiago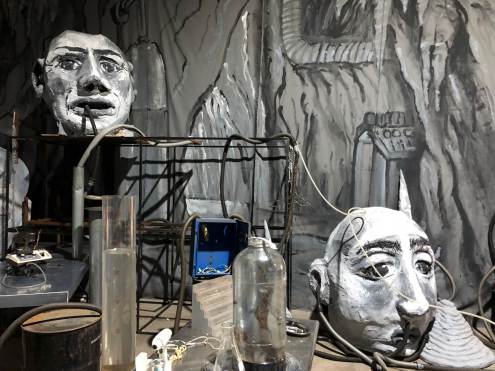 Léon & Cociña's solo exhibition "Los Hiperbóreos" opened in M100, Santiago
Léon & Cociña's solo exhibition "Los Hiperbóreos" in M100, Santiago, opened this week and will run until the 22nd of January 2023.
"Los Hiperbóreos" by the artist duo presents an experience that transforms M100's GAV into a large feature film set, where the audience can witness the proces of filming and participate in unexpected ways.

More information, click here.
Los Hiperbóreos | M100, Santiago
16 Nov '22 - 22 Jan '23



Publication date: 18 Nov '22