Bring Your Own Beamer: Open Call for all media artists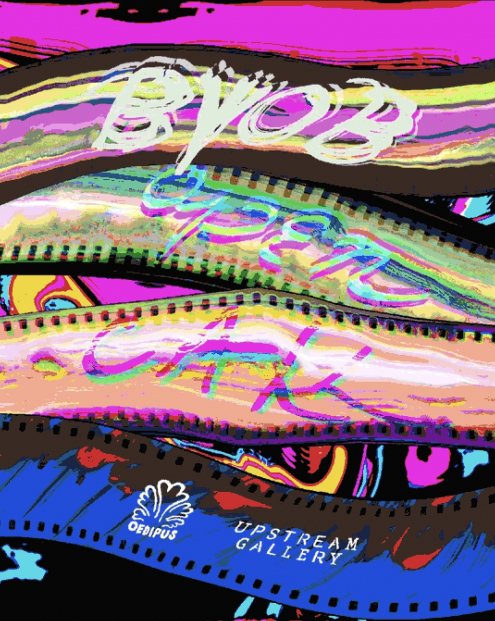 Bring Your Own Beamer: Open Call for all media artists
BYOB | Badhuis Oedipus - Javaplein 21 in Amsterdam
17.00 - 03.00 hrs
On the 10th of December, together with Oedipus Brewery, Upstream Gallery organizes a new edition of Rafaël Rozendaal's open source exhibition concept Bring Your Own Beamer (BYOB). The idea is simple: Find a venue, invite many media artists and ask them to bring their own beamer to show their work.
BYOB is an all nighter to celebrate the media art community. For anyone who is interested in moving light, sound and performance. Projection can mean many things. Projections are flexible and create a freedom to react to each other's works, move things around, and create a dynamic collaborative experience.
We like to invite everybody who wants to be a part of this night of ANSI lumen, art and music. For more details on how to part of it: click here.

Registration deadline : December 4th - You will receive a confirmation & instructional email upon registration.
Publication date: 9 Nov '22