Dennis Rudolph part of Karachi Biennale in Pakistan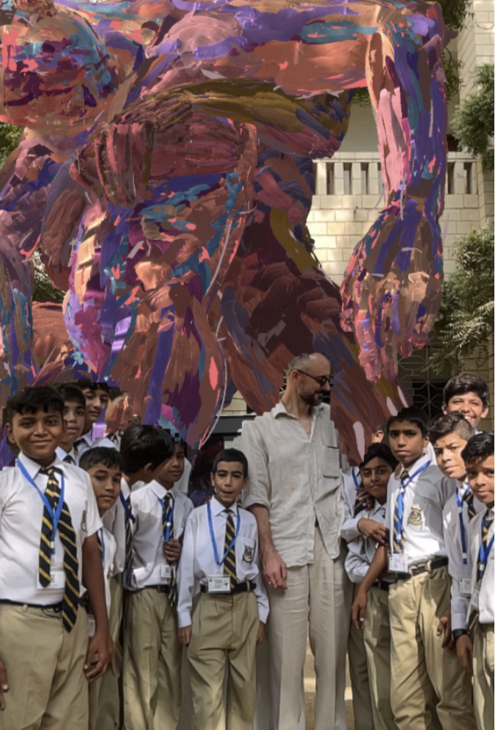 Dennis Rudolph part of Karachi Biennale in Pakistan
Dennis Rudolph is part of the Karachi Biennale in Pakistan, that openend this Monday.
The Karachi Biennale is Pakistan's largest international, contemporary art forum. It's the flagship project of the art platform Karachi Biennale Trust, that promotes creativity, critical thinking and innovation.
Through Rudolph's Augmented Reality artwork, the 200 year old illustrated copy of Firdousi's 'Shahnama' in the NJV School library is brought to life. Rudolph uses his '3D' paintings through the 'Simurgh App' to create a new 'virtual' way of connecting to one of the longest epic Persian poems, the Shahnamah (977–1010 CE). AR drawings meet the mythical history of Persia's golden days.


The Karachi Biennale | 31 Oct '22 - 13 Nov '22
More information here
Publication date: 2 Nov '22