Alicia Framis in New Formations at DeCordova Museum and Sculpture Park, Massachusetts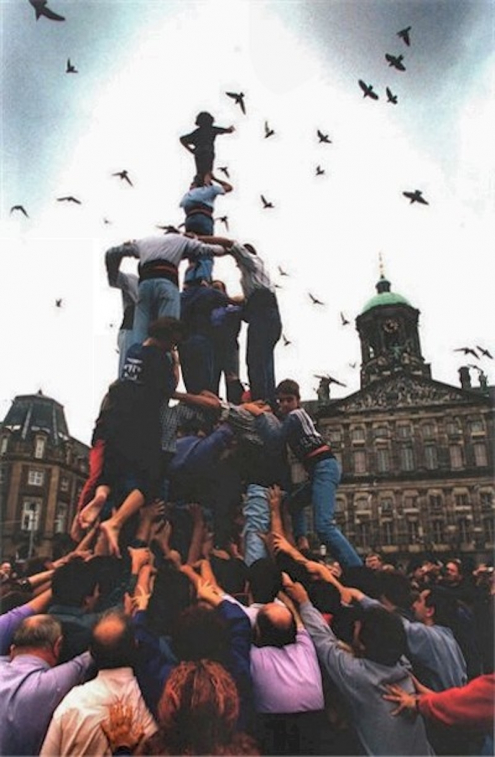 Alicia Framis in New Formations at DeCordova Museum and Sculpture Park, Massachusetts
Through contemporary photography, video, and painting, this exhibition features human bodies in powerful athletic performance, ecstatic expressions of dance and collective procession. These artworks suggest our need for rituals, ways of gathering, and performing for ourselves and one another. With actions drawn from dance, sportsmanship, and pageantry, New Formations explores modes of kinship, alliance, and competition. Artworks on view convey disparities across race, age, and gender that shape how our bodies move through the world and are seen by others.
Featuring works by artists including Pelle Cass, Jaclyn Conley, Jeremy Deller, Alicia Framis, Dara Friedman, George Georgiou, Steffani Jemison, Tyler Mitchell, Senga Nengudi, Thenjiwe Niki Nkosi and Heather Rasmussen
Works by these contemporary artists are shown alongside selections from a recent gift of vernacular photographs from the collection of Peter Cohen. These anonymous, amateur photographs highlight our collective attraction to capture ourselves joining parades, in dance formations, or staging "human pyramids" on the beach. Shown together with the contemporary artists, New Formations captures the need and broad appeal of relating our bodies to sculptural form.
Alicia Framis will showcase her Walking Sculpture (1997).
On between: October 06, 2022 - March 13, 2023
More information & registration here.
Publication date: 6 Oct '22