Kévin Bray's video Morpher at LOOP Barcelona 2022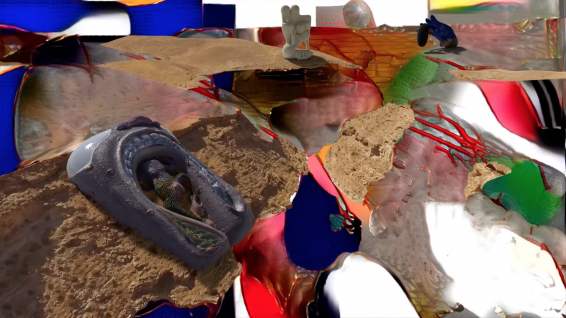 Kévin Bray's video Morpher at LOOP Barcelona 2022
Upstream Gallery proudly presents the video Morpher (2018-ongoing) from Kévin Bray at the coming edition of art fair LOOP Barcelona 2022.
Since 2003, LOOP Barcelona has been the first in its field exclusively dedicated to the discovery, promotion and acquisition of contemporary video art works.
LOOP Barcelona strives to re-examine traditional art fair models and methods of presentation by taking into account both the changing attitudes of viewing and interacting with art, and the particularities of moving image practices.
Bray 's video artwork Morpher (2018-ongoing) adds to the idea of re-examining traditional attitudes of viewing and interacting with art, and the particularities of moving image practices, that LOOP embodies.
Attempting to make a comment on the way we consume information and the limits of our understanding, Morpher questions what the borders of subjective and objective truth are and how these boundaries manifest themselves. Navigating through a reality that would be constructed only by humans for humans, the journey undertaken in this work becomes a shape shifting critical mirror of our language, information and data society.
Drawing inspiration from philosophy, media literacy, narratology and symbolism, the different layers composing the video could have been overwhelming in its abundance, if it weren't for Bray's purposeful revealing of the compositions at play. Influencing the configuration of reality by montage and alienation, he recalls videos of 'behind the scenes' vfx breakdowns of Hollywood movies.
Inviting us to be active agents within the developing processes at play; this specific exchange with the viewer is an appropriation of Bertolt Brecht's 'distancing effect' in which familiar contents are presented in an unfamiliar way. This technique, used in both theatre and cinema, was conceived in order to provoke the audience to not be passive spectators lost within the narrative but rather, to be conscious critical observers.
LOOP Barcelona | Upstream Gallery representing Kévin Bray
15 - 17 November 2022
Publication date: 30 Sep '22