Marinus Boezem at Facade 2022 in Middelburg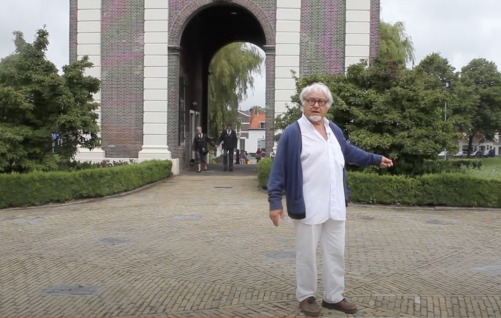 Marinus Boezem at Facade 2022 in Middelburg
Façade 2022 investigates the freedoms of our society and questions to what extent imagery or displays - facades - mask liberties. The exhibition demands a reconsideration of the different points of view concerning freedom and fear; what are our ideas about freedom, when does freedom for one mean the lack of freedom for the other, when is the freedom of one group a façade which masks in justice or fear for others?
Marinus Boezem has grown to be an established name in the art and architecture manifestation Façade. This summer, his Passage at the Koepoort, first completed in 2012, is included in the list of works of art to be visited for the third time. The installation consists of twenty-five black granite tiles. The first one under the Koepoort reads Passage 2012 with the name of the artist, Marinus Boezem. On the other twenty-four we read the names of people who have been of signifi cance in Zeeland's capital city: governors, architects, artists. Marinus Boezem: 'These are not gravestones that I have laid down, it is not a cemetery. The people who are mentioned are examples for us. They can inspire us.'
You can watch Boezem give a short talk about the work here.
Publication date: 22 Sep '22