Now Representing Kévin Bray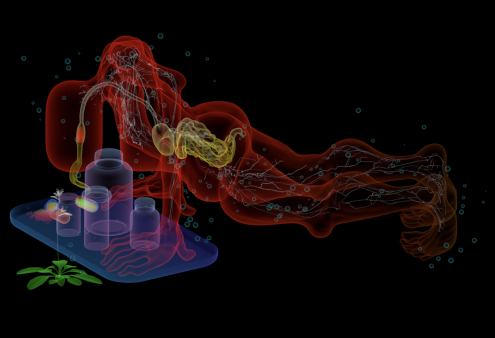 Now Representing Kévin Bray
Upstream Gallery is delighted to announce its representation of Kévin Bray.
Kévin Bray (Corbie, FR 1989) is a French interdisciplinary artist currently based in Amsterdam. Initially trained as a graphic designer with two MA degrees obtained in both France and the Netherlands, Bray soon after became an artist in residence at the Rijksakademie van Beeldende Kunsten in Amsterdam (2018-2019). There he cultivated his practice as an independent visual artist within the contemporary art arena. Moving with ease across the boundaries of various disciplines, through his work he tries to understand how the form and language of particular softwares and various mediums are visualized and how they can be potentially manipulated into other ways of functioning.
His vivid images are the product of a methodology defined by a hybridity of techniques, motifs and visual codes in which he plays, stretches and confronts various new technologies and tools to shape a stimulating artistic language. Influenced by his graphic design background and fascinated by the history of painting, ideas of composition and communication are ever present in the construction of his work. By engaging with a diversity of communication strategies ranging from video, painting, animation, to sculpture, music and writing, Bray observes and learns their many functions. His desire to blend these ways of creation allow him to bridge techniques across the physical and digital realms in unexpected ways, creating new captivating realities and perspectives that reflect the evolution that our stories are taking.
Text by Alexandra Martens Serrano
The work of Kévin Bray is regularly exhibited. (Group) exhibitions include Palais de Tokyo (Paris_FR), Dordrechts Museum (Dordrecht_NL) and Foam (Amsterdam_NL).
The artist is also a regular speaker at platforms such as KABK (Den Haag_NL), Bauhaus Universität (Weimar_DE), Willem de Kooning Academy (Rotterdam_NL) and Sandberg Instituut (Amsterdam_NL).
Kévin Bray has a solo exhibition coming up at Trauma Bar und Kino in Berlin called The Transformation of Matter Creates Light, running from 17 September - 16 October 2022.
From 15 - 17 November 2022 Upstream Gallery presents work by Kévin Bray at LOOP Barcelona.
In January Kévin Bray's first solo exhibition at Upstream Gallery will take place. Keep an eye on our social media, website and incoming newsletters for more information.

Image: Light sculpture on display at Trauma Bar und Kino Berlin during The Transformation of Matter Creates Light by Kévin Bray
Publication date: 14 Sep '22