Tabor Robak in exhibition 'How to Win at Photography' at The Photographers' Gallery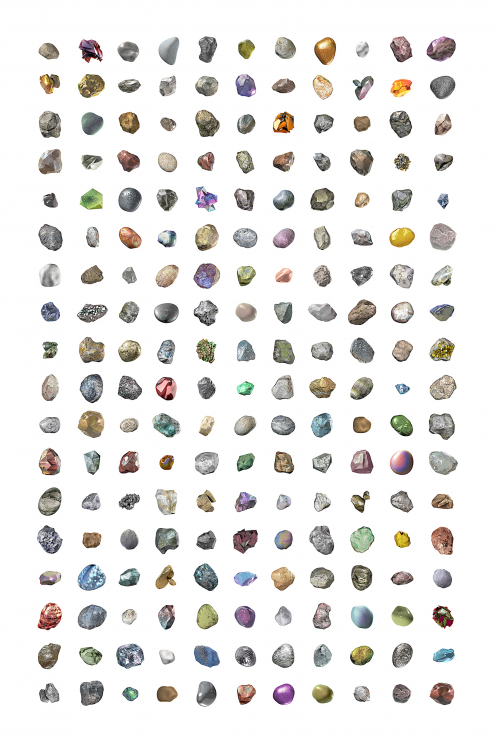 Tabor Robak in exhibition 'How to Win at Photography' at The Photographers' Gallery
Tabor Robak in exhibition 'How to Win at Photography' at The Photographers' Gallery, London.
Read the article from ArtReview 'We Need to Change the Way We Think About Digital Art' about the exhibition. Read the review here.
Working with software-based tools traditionally employed in the production of video games, special effects and motion graphics, Tabor Robak (b. 1986) creates imagined worlds that address our increasingly overflowing digital realities. In his work Rocks (2011), the US American artist singles out 198 stones, painstakingly created using the cutting-edge computer graphics of that time.
Rendered in 3D, the rocks appear simultaneously imaginary and realistic, abstract and naturalistic – creating an ambiguous space in which nature, the photographic documentation of the phenomenal world and its artificial simulation in virtual game environments coexist in a state of tension. Robak's collection of impossible minerals goes beyond the conceit of lifelike simulation, offering a new kind of artificial nature that appears familiar yet can only exist in digital worlds.
Read more about the exhibition here.
Until Sun 25 Sep 2022.
Publication date: 20 Jul '22