Marinus Boezem in exhibition Villa Carmignac (Fondation Carmignac)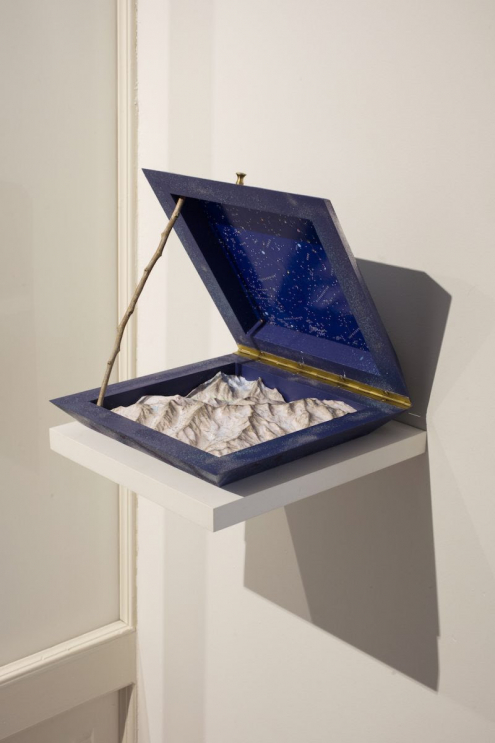 Marinus Boezem in exhibition Villa Carmignac (Fondation Carmignac)
This year, the Villa Carmignac will present an exhibition inspired by the Greek hero who sailed for ten years to return home after the Trojan War (The Iliad). Legend has it that Ulysses reached the shores of Porquerolles Island, where he fought and struck down the Alycastre, the monster sent by Poseidon and sculpted by the artist Miquel Barceló at the entrance of the Villa Carmignac.
Marinus Boezem's work Della Scultura & La luce is included in the exhibition. The work consists of a square, flat box. The box houses an imposing mountain landscape in relief: the Mont Blanc. An image of the starry sky is located on the inside the lid of the box. When the box is open we see two separate worlds. When the box is closed, the tops of the mountains touch the sky. With this poetic work, Boezem has imprisoned the infinite universe in a small space. However, heaven and earth are united in darkness, accessible to the viewer only through the imagination.
Untill October the 16th, 2022
Read more about the exhibition here.
Publication date: 13 Jul '22