Dennis Rudolph part of exhibition ILLUSION at SPIEGELARCHE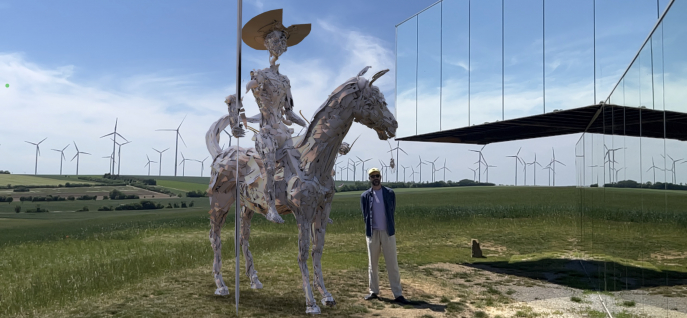 Dennis Rudolph part of exhibition ILLUSION at SPIEGELARCHE
Dennis Rudolph is part of the exhibition ILLUSION, where art meets nature through augmented reality(AR). The exhibition is initiated by Förderverein Grüner Salon, Annette Barnett and Johannes Backhaus. Curation is in hands of Cornelia Saalfrank in and Studio Arpha.
Within the group exhibition ILLUSION artists are included that are intensively dealing with the dual topic of a climate-neutral future that is also digital.
All of the presented works are different, but are united by the medium of AR. The virtual artworks will be seen in the natural environment of the Spiegelarche, through smartphone or tablet. Seemingly playful, the artworks incorporate the landscape and animals surrounding the location. The works address site-specific features, point tout bigger contexts and invites the viewer to wonder.
Work: Don Quijote, Dennis Rudolph, 2022
Read more on this exhibition here (DE).
ILLUSION | Spiegelarche
05 June - 4 Sept '22
Saturday and Sunday 10.00 - 18.00 hrs
Publication date: 23 Jun '22