First NFT by Tabor Robak drops tonight on Art Blocks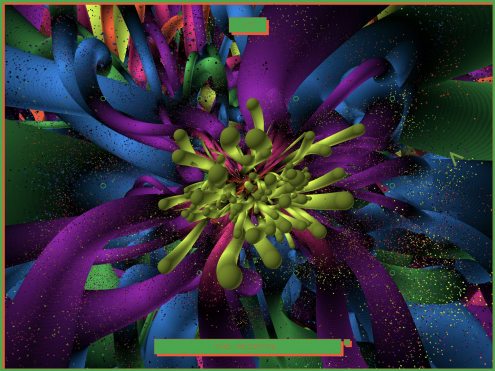 First NFT by Tabor Robak drops tonight on Art Blocks
Tonight Tabor Robak's first NFT project will drop on Artblocks!
The project Colorspace is a tribute to creating on the computer and consists of 600 unique generative tokens.
Colorspace
An animated painting with programed brushes, erasers, and accents. Based on the gestures of classic screensavers and operating system UI elements.
Robak was inspired by the file size limits of storing on Ethereum. Cutting edge technology meets a floppy disc. It reminded him of his original software tools: MacPaint, Kid Pix, HyperCard, on a black and white Mac Classic II. Colliding with a decked out gaming computer, running an arsenal of software, in millions of colors.
With Colorspace Tabor Robak hopes to evoke the fun of learning new software, the trance like state of a late night coding session, and the anxiety of a HDD failure at a critical deadline.

Drop | May 25, 2022
This descending auction has a start time of 25 mei 2022 19:00 CEST at the price of 3.0 Ξ
The first 50 mints will receive a classic big box PC software release of Colorspace.
25% of proceeds will be donated to programs providing arts tutoring and mentoring for children and youth from underrepresented communities.

Work: Colorspace, Tabor Robak (2022)
https://www.taborrobak.com/news/news-colorspace
https://www.artblocks.io/project/309
Publication date: 25 May '22