Rafaël Rozendaal part of CodeX at the Biennale of Venice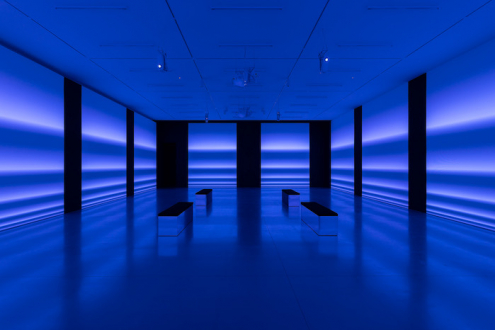 Rafaël Rozendaal part of CodeX at the Biennale of Venice
During Aorist's program called CodeX at the 59th Biennale of Venice, Rafaël Rozendaal's immersive installation Observation can be experienced. Observation is part of a selection works by artists that also render unseen forces visible, inviting viewers to rethink patterns and coefficients one might inadvertently disregard as mere abstractions, to understand how they could be influencing ways of living and connecting with our surroundings.
Through cross-disciplinary cultural programs, artist commissions, immersive installations and global partnerships, Aorist provides a platform for artists, collectors, and enthusiasts to explore and appreciate cutting-edge art. Aorist leverages web3 technology to offer advanced tools for artists to push the limits of their creative practice.
CodeX reflects on the invisible systems that govern our ever-changing, uncertain world, as well as the inputs and feedback loops that incentivize certain behaviors and cultural values. Observation by Rafaël Rozendaal utilizes mirrors and screens to transform an intimate space into an infinite, fully immersive digital world. Encouraging visitors to slow down, the work requires a practice of close looking to reveal hidden patterns and complex forms emerging from the interplay of simple elements such as color, shadow, constraint and flow. The immersive installation is a series of compositional experiments that play with the idea of colors pushing each other. It's almost like the colors have a weight or physical presence and are fighting for the space they occupy – moving in sync, like traffic in a dense city.
Besides Rafaël Rozendaal, Jonas Lund, Studio Drift and Don Diablo will be part of the program CodeX, bringing together digital and physical art across three sites.
CodeX
19 Apr – 8 May 2022

Observation by Rafaël Rozendaal
19 Apr – 4 May 2022
Biennale of Venice, Navy Officer's Club, Aresenale, Calle Seconda de la Fava
Publication date: 14 Apr '22