Marijke De Roover in duo show at Violet Art Space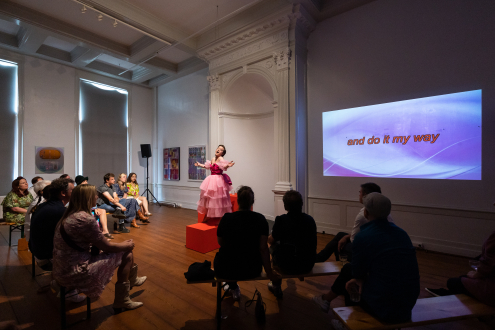 Marijke De Roover in duo show at Violet Art Space
At Violet's inaugural exhibition, Marijke De Roover and Philip Janssens take over the space.
Marijke De Roover's work questions the impact of the way we choreograph and culturally organize the performance of love through heteronormative structures while playing with the clichés of "rom coms", musical theater, opera, karaoke and social media.
Philip Janssens's work includes public actions, installation, sculptures, collages and drawings. He makes site-sensitive work, using a wide range of materials with a sharp attention to physical lightness.
For more information click here

9 April - 20 May 2022
Opening on Friday 8 April from 18:00 to 21:00
Publication date: 31 Mar '22