New NFT by Constant Dullaart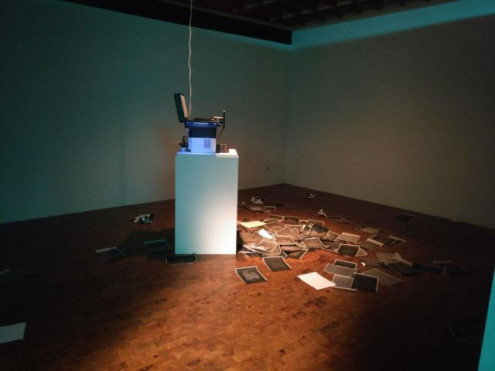 New NFT by Constant Dullaart
On the 27th of January the exhibition Transmediale "abandon all hope ye who enter here" opened at the Akademie der Künste in Berlin.
At the exhibition Constant Dullaart's NFT project will be copied by a photocopied automatically.
During the opening, the generative manifest was available to mint on aura.lol
It is an in-chain generated manifest (each one is unique, and no external files are used) dealing with the cultural shift coming with different ways of seeing digital files as registered commodities.
Constant Dullaart was involved in registering my work in the Bitcoin blockchain back in 2014 with Ascribe.io..
The idea to program a work itself within the certificate of authenticity is what Dullaart was dreaming of at that time.
Flash forward: this being one of my first editions he found it exciting to make a work that would dynamically change over time according to certain variables. Some of these can be influenced (like a treasure hunt) and everyone who completes 8 steps will get to the final artwork, where every artwork is the same. 256 can be minted, and a first view can be found on the collection on opensea.
Publication date: 26 Jan '22