Boezem at De Hallen Haarlem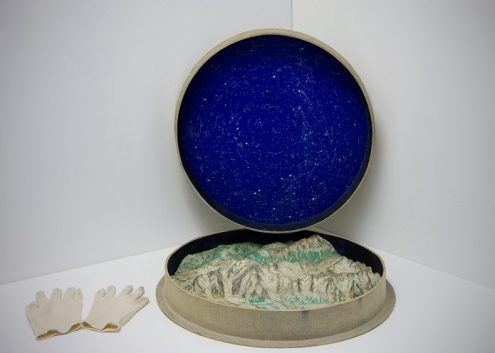 Boezem at De Hallen Haarlem
A selection of works by Marinus Boezem is currently on show at the exhibition SKY! In Dutch art since 1850 at the Hallen in Haarlem.
This summer the Hallen Haarlem is staging a major exhibition about the sky in Dutch art since 1850. The museum is showing a wide range of interpretations of the sky: from late Romantic artists like Schelfhout, by way of Impressionists like Weissenbruch and Mesdag, to contemporary artists like Robert Zandvliet and Guido van der Werve. Some 150 paintings, sculptures, photographs and films show how inspiring the sky was and still is as a subject for artists.
Boezem's works on view include Della Scultura & La Luce, Packed Space and Signing the Sky above the Port of Amsterdam with an Aeroplane. You can visit the exhibition until the 7th of September. Find out more about the exhibition here.
Publication date: 11 Jul '14