Work by Tabor Robak acquired by the Whitney Museum of American Art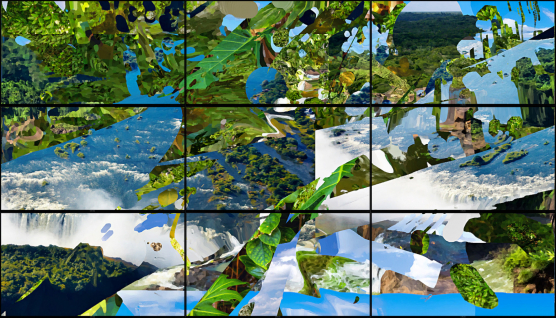 Work by Tabor Robak acquired by the Whitney Museum of American Art
We are very happy to announce that Tabor Robak's work Colorwheel (2017) has been acquired by the Whitney Museum in New York, for the permanent collection.
Tabor Robak about the work:
"This piece is procedurally generated in real time by my original software running on a custom built computer.
The software I created for this piece selects images based on the actual time of day to create the colors and textures in the live video. It uses a library of over 500 4k images captured from each of earth's diverse biomes at each hour of the day.
The animation speed and level of activity in the piece also responds to the time of the day, so that at noon it is lively and at midnight is flows smoothly.
The color pallet changes in a logical order based on the proximity of earth's biomes to one another revealing the internal logic of natures colors, for example the desert pallet can transition to the Mediterranean or savanna color pallets."
Special thanks to the Digital Art Committee, Christiane Paul and Rik Klinkhamer for making this possible
Publication date: 18 Jan '22