Tabor Robak's Skypad in Akzo Nobel exhibition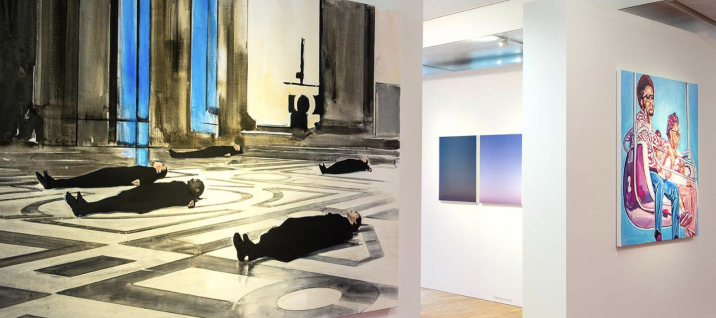 Tabor Robak's Skypad in Akzo Nobel exhibition
Humankind is at the heart of the jubilee exhibition, which is entitled All Eyes. It plays with the idea that whenever we observe others, there's a good chance we're being watched in return. The main gallery runs like a city boulevard through the exhibition, a layout by Tom Postma Design that reflects the many connections shared by humanity.
"Since the AkzoNobel Art Foundation was established in 1995, its aim has been to acquire works that reflect the world as we experience it," says Hester Alberdingk Thijm, Director of the AkzoNobel Art Foundation. "We look for artists who are questioning and transforming our global society. All Eyes is the culmination of 25 years of powerful images and stories."
Artworks displayed in the exhibition are by both young talent and internationally renowned artists, including Otobong Nkanga, Remy Jungerman, Melanie Bonajo, Afra Eisma, Ger van Elk, Susan Hiller, Louise Giovanelli, Yael Bartana, Emma Talbot, Roger Hiorns, Jan Andriesse and Tabor Robak.
Read more here.
Publication date: 18 Nov '21