Alicia Framis' solo exhibition 'Sistershoop: Garments and Rights. ' at El Centro Atlántico de Arte Moderno (CAAM)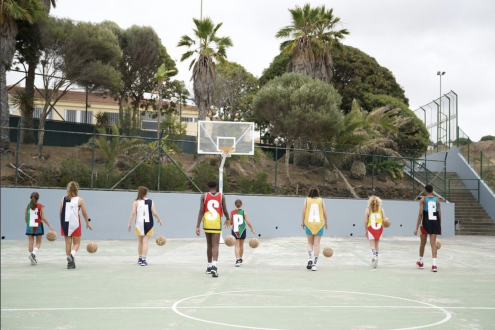 Alicia Framis' solo exhibition 'Sistershoop: Garments and Rights. ' at El Centro Atlántico de Arte Moderno (CAAM)
El Centro Atlántico de Arte Moderno (CAAM) presents Sistershoop: Garments and Rights. The first exhibition at the Canary Islands by the Catalan artist Alicia Framis. ?
?
The exhibition project, especially made for the San Antonio Abad space, shows the result of the project by Framis where she worked together with women from the island of Gran Canaria. The women are from the Canterbuy Lions basketball team. The project shows a selection of works in which Framis addresses various aspects of sports and women, where clothing is used as a claim and reporting tool.?
?
Alicia Framis (1967 Barcelona, Spain) is a multi-disciplinary artist whose practice blends architecture, design, fashion and performance. Her work is project based and focuses on different aspects of human existence within contemporary urban society. Framis often starts out from actual social dilemmas to develop novel settings and proposed solutions. She develops platforms for creative social interaction, often through interdisciplinary collaboration with other artists and specialists across various fields.?
?
October 21, 2021 - January 31, 2022?
Publication date: 13 Nov '21