Jen Liu's work in charity-auction AAA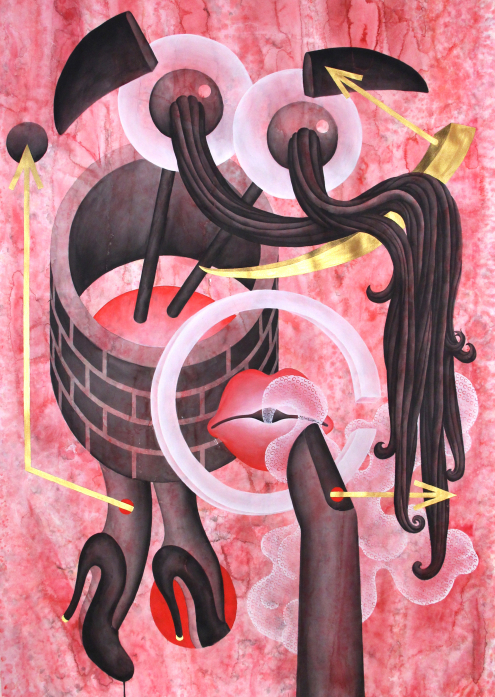 Jen Liu's work in charity-auction AAA
Asia Art Archive's annual auction offers over forty-five works generously donated by artists, individual donors, institutions and galleries from across the globe. An essential source of funding for AAA, proceeds from the fundraiser will go towards building our library and research collections on the history of contemporary art in Asia and keeping the materials free and accessible for all.
Part of New York-based artist Jen Liu's The Pink Detachment series, which was inspired by the iconic Chinese opera The Red Detachment of Women, the artwork explores female bodies and labour within a capitalist context. The painting juxtaposes forms taken from industrial diagrams, tech manuals, and mid-century design elements to present visible power as inherently cartoonish. Liu's use of pink is an inversion of the Western view of pink as a representation of fleshy, natural femininity. Instead, Liu uses it to symbolise a synthetic, engineered hybridity.
The live auction will take place on the evening of 29 October 2021.
More info here
Publication date: 13 Nov '21