Ronald Ophuis in Kunstfestival Damme 2021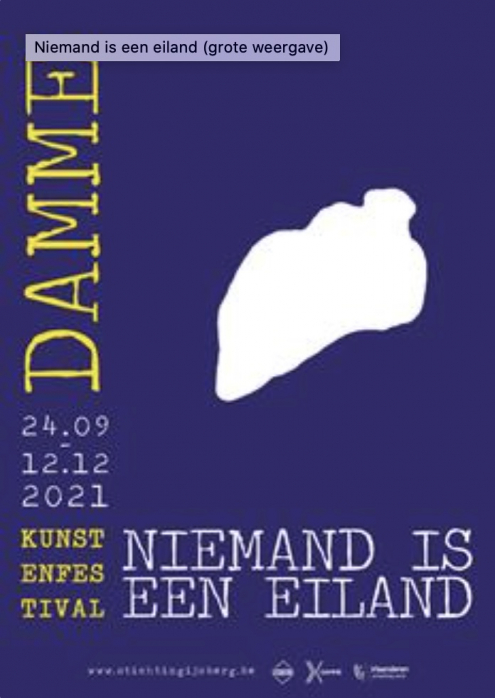 Ronald Ophuis in Kunstfestival Damme 2021
This year's Kunstfestival Damme, titled 'No one is an island', will feature two works by Ronald Ophuis.
To be seen from September 24 - December 12, 2021.
"Kunstenfestival Damme presenteert elk jaar verzamelde verhalen. De kracht van het woord en de macht van het beeld spelen de hoofdrollen. Met een combinatie van onder andere literatuur, poëzie, beeldende kunst, fotografie, filosofie, erfgoed, natuur en gastronomie brengt Kunstenfestival Damme een belevingsfestival voor jong en oud. Damme geeft je ..."
More info here.
Publication date: 23 Sep '21