León & Cociña win Best Short Film at Venice Film Festival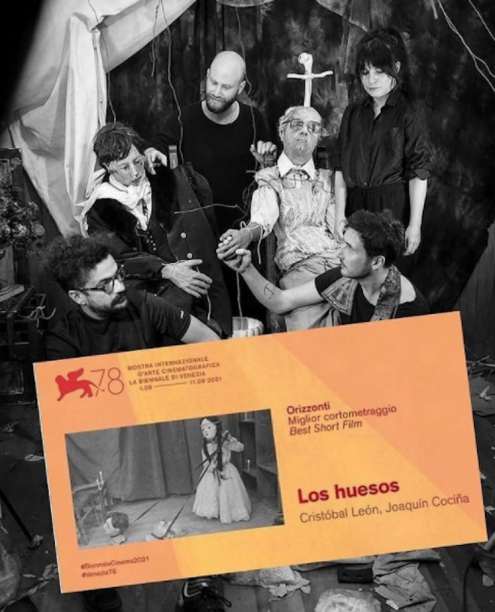 León & Cociña win Best Short Film at Venice Film Festival
A big congratulations to Cristóbal León and Joaquín Cociña who won Best Short Film at Venice Film Festival with their latest film Los Huesos!
Los Huesos is a fictitious account of the world's first stop-motion animated film. Dated 1901 and excavated in 2021 as Chile drafts a new Constitution, the footage documents a ritual performed by a girl who appears to use human corpses. Emerging in the ritual are Diego Portales and Jaime Guzmán, central figures in the construction of authoritarian and oligarchic Chile.
"We understand our works as rituals, incantations or spells. We imagine Los huesos as a myth of origin of animation, and at the same time as a ritual that channels and interprets the energy of the historical moment happening in Chile today." - León & Cociña
Read more here.
Publication date: 15 Sep '21