Past exhibition
The palm at the end of the mind
Noor Nuyten
Amsterdam, 16 Mar - 20 Apr '13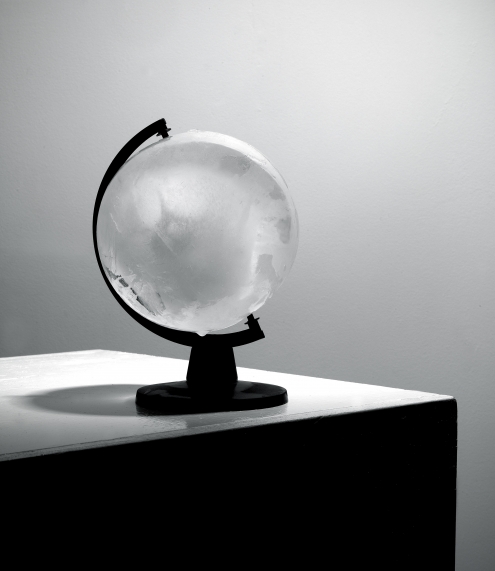 Past exhibition
The palm at the end of the mind
Noor Nuyten
Amsterdam, 16 Mar - 20 Apr '13
Upstream Gallery proudly presents the first solo exhibition by Noor Nuyten (1986), opening 16 March, 2013. Imagine a book lying on a table. While your eyes focus on the book, you move your body downward until the point that your eyes are level with the edge of the table. Now you perceive the book as a line, just like the characters in the novel Flatland: a romance of many dimensions.* These characters are living in a one, two or non-dimensional world; the reality of the Flatlanders is flat. It is at this point, where the dimensions move, when the book becomes a two-dimensional line and the line a book, that the work of Noor Nuyten begins. But where does the book end? Is there enough water at the limits of imagination to grow a tree, a palm perhaps?
Noor Nuyten (1986) graduated from the HISK, Ghent in 2011. Recently she showed her work in group exhibitions at the Ithuba Arts Gallery in Johannesburg, Kunsthalle Münster and NEST in The Hague.
* Flatland: A Romance of Many Dimensions is a novel written in 1880 by Edwin A. Abbott.
More photo's of The Palm at the End of the Mind can be found here.