Past exhibition
Is it art or is it internet? Vol. 1: Ways of Seeing
Online exhibition curated by Tilman Baumgärtel
Online, 21 May - 27 Jun '21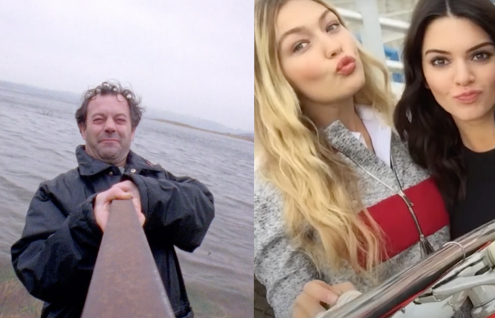 Past exhibition
Is it art or is it internet? Vol. 1: Ways of Seeing
Online exhibition curated by Tilman Baumgärtel
Online, 21 May - 27 Jun '21
Online platform upstream.gallery proudly presents its new exhibition, curated by author, theorist and critic Tilman Baumgärtel. The exhibition is designed with common.garden, an exhibition platform developed by artist Constant Dullaart (read more below).
Is it Art or is it Internet?
Vol. 1: Ways of Seeing
Curator's statement:
In his book/tv show "Ways of Seeing", British art historian John Berger famously postulated that the way we see things is influenced by the context and the conditions of the act of viewing.
This insight has new significance in the age of the internet, where (moving) images only exist as reproduction and in circulation. The various channels in which images are distributed affect the way we perceive them. Nobody expects to swipe his way to great art on TikTok, just as nobody expects to see the latest and hottest dance moves of teens around the globe in a museum of contemporary art.
But – what if?
This online exhibition brings together canonical works of video art with clips from Social Media and web material that have more in common that they should have. Not just contemporary fads as the selfie stick have been anticipated by avant-garde artists decades ago. On the net, works by internationally celebrated artists can share an aesthetic sensibility with a random video clip by some guy.
The goal of the show is neither to ridicule contemporary media art nor to elevate Internet oddities to the status of high culture. Rather, the juxtaposition of these pieces aims to confuse and challenge the expectations that are associated with different socio-cultural realms that in the end are only different distribution channels. What this show proposes are "ways of seeing" that value good ideas and creativity over accepted status and inherited privilege.
Online Opening, Friday, May 21st, 17.00 (CEST)
Location: https://upstreamgallery.common.garden/
Tilman Baumgärtel
Tilman Baumgärtel is a German author, media theorist and journalist. He is currently professor of media theory (department design) at the University of Applied Sciences, Mainz.
common.garden
Common.garden is a grass roots, artist run platform, open for anyone to create a space for the casual meeting. Make your own garden in seconds.
In your garden you can watch a video together while you catch up with friends, create an exhibition and have an opening celebration, a quiz, or just hang out for a while.
Whenever another visitor (don't forget to invite your friends) is near, a connection is made, and a conversation can be had! Everyone is welcome to have a garden they like.
Without the pressure of camera's, seeing yourself while talking to others, environments can be created in which the coincidental meetup is nurtured. Create an event in which you get to feel like running into friends, not just staring into a grid of people talking from the privacy of their homes.
Created during the first wave of lockdowns in 2020, between Amsterdam and Berlin as a response to the slow response to create new and original on-line meeting spaces of cultural institutions.
Resisting the capitalisation of the ever so necessary social dynamics that had been taking place over the last decade and a half by large tech corporations, common.garden respects privacy, allows pseudonyms, and does not sell your data.
Developed during Rapid Response for a Better Digital Future by Eyebeam, in collaboration with Upstream Gallery, Office Impart, and many more. Awarded with the DLAA prize by Arte Generali 2020.
More info on common.garden.