Past exhibition
Upstream Focus: Dennis Rudolph
Artificial_Gods
Amsterdam, 3 Mar - 14 Mar '21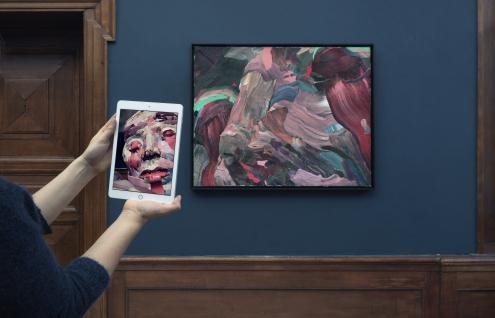 Past exhibition
Upstream Focus: Dennis Rudolph
Artificial_Gods
Amsterdam, 3 Mar - 14 Mar '21
Upstream Gallery presents a new series of Upstream Focus. In this series of short exhibitions in our private viewing space, we highlight one (series of) work by one of our artists, both online as well as offline.
From March 3 - 14 we present new paintings by Dennis Rudolph, simultaneously with the opening of his large-scale public work on the tower of the Oude Kerk in Amsterdam.
Within his most recent work, the Berlin based multimedia artist Dennis Rudolph combines a focus on painting with virtual and augmented reality (VR, AR). This line of work deals with an ideology of failed utopian vision and apocalypse in global history, while drawing a relationship with our contemporary image culture.
To visit book a time slot here.
Or read more in the e-catalogue: