Past exhibition
Upstream Focus: Rafaël Rozendaal
Extra Nervous
Amsterdam, 8 Jul - 12 Jul '20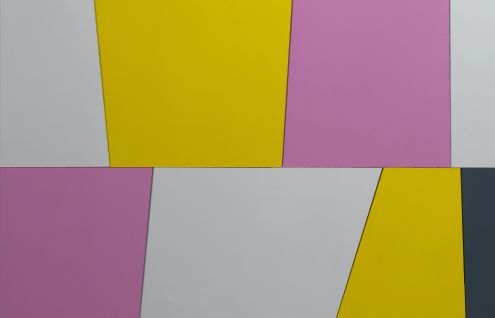 Past exhibition
Upstream Focus: Rafaël Rozendaal
Extra Nervous
Amsterdam, 8 Jul - 12 Jul '20
During the COVID-19 pandemic, Upstream Gallery presents Upstream Focus, a series of single work exhibitions in our private viewing space. Every week we will highlight the work of one artist, both online as well as offline.
This week's Upstream Focus is Rafaël Rozendaal's new line of work Extra Nervous.
In this last decade Rafaël Rozendaal has made a name with his artworks in the shape of websites, and the way he translates his online work to physical media, like prints, tapestries and installations. With this new line of plexiglass works, Extra Nervous, Rozendaal continues his investigation in the transition from movement into abstraction and from virtual into physical space.
In what can be considered the shortest path from digital to physical, the compositions Rozendaal created are coded to be laser-cut by a computer out of colored plexiglass. They translate an exact, digital line into the physical world, like a mechanical way of drawing. The mirroring colors refer to the experience of color in the digital world: smooth, without texture, seen through the glass of a screen. Through the use of mirror's, there's also a sense of. movement in the works. They deal with interactivity in the most basic form: the image changes along with the point of view of the observer.