Past exhibition
not cancelled
Harm van den Dorpel
Online on https://www.notcancelled.art/, 17 May - 24 May '20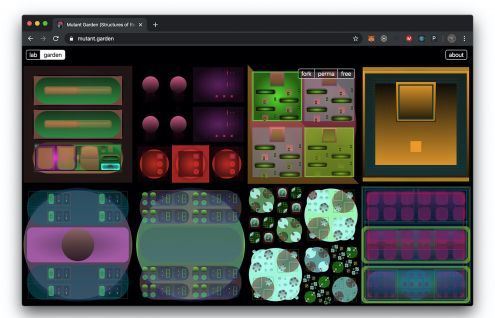 Past exhibition
not cancelled
Harm van den Dorpel
Online on https://www.notcancelled.art/, 17 May - 24 May '20
Upstream Gallery presents work by Harm van den Dorpel on the platform not cancelled, a week-long digital art event for galleries in the Netherlands.
17 - 24 May 2020
harm van den dorpel
Harm van den Dorpel's broad practice includes sculpture, installation, works on paper, computer generated graphics and software. Rooted in the conceptual heritage of net.art, Van den Dorpel's works often simulate neural networks. The role of technology in his works is a means to an end: a tool to increase the understanding of our experience. "I seek to produce works that explore not only the technological hardware we use in our daily lives, but how we use it, the modalities of interface that are created, enabled, facilitated and restricted by the advance of technology."
Van den Dorpel employs various information technologies from this history of cybernetics in his artistic practice. He wants to demystify both the romantic notion of the 'artistic genius' as well as the 'black box' of computer algorithms, which increasingly influence our personal lives and forecast our political future. Where other traditional artistic mediums require the artist to create the work with their own hand, Van den Dorpel rather programs software and trains it by looping continuous feedback through its output in order to produce works with unpredictable aesthetic outcomes. In this hybrid process, genetic properties are ascribed to the elements and composition that make up his artworks. By selecting and crossbreeding across many generations, "optimal" artworks emerge.
Harm van den Dorpel (1981, the Netherlands) lives and works in Berlin. Selected (group) exhibitions include Museum of Contemporary Art in Chicago, Schinkel Pavillion in Berlin, the New Museum in New York, MoMa PS1 in New York, Ullens Center for Contemporary Art in Beijing, Museum of Modern Art in Warsaw, Museum Kurhaus Kleve, ZKM Karlsruhe, and the Netherlands Media Art Institute in Amster- dam. In 2015, Van den Dorpel started Left Gallery, an online gallery that commissions, produces, and sells downloadable files. His first solo exhibition at Upstream Gallery was Pattern and Presence (2018).