Past exhibition
Echo
Group show on www.upstream.gallery
Online, 22 May - 7 Jun '20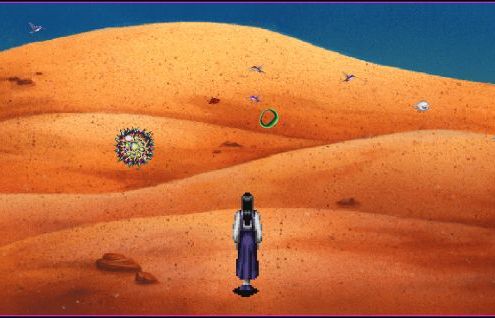 Past exhibition
Echo
Group show on www.upstream.gallery
Online, 22 May - 7 Jun '20
The new online platform upstream.gallery, dedicated to host online exhibitions, developed, curated and initiated by artists proudly presents it's third exhibition;
Echo
Curator: Jan Robert Leegte

Participating artists:
LaTurbo Avedon, Petra Cortright, Harm van den Dorpel, Miron Galić, Yael Kanarek, Jan Robert Leegte, Cassie McQuater, Martine Neddam, Marisa Olson, Jonathan Puckey, Sabrina Ratté, Akihiko Taniguchi and Damon Zucconi.
"A show about our awkwardness, aches and astonishment with our mediated selves. Do our avatars share our dreams at night?"
"It's like being in an aquarium" - Josephine Bosma mentioned during a Jitsi gallery opening, observing 20 people side by side looking at each other, not knowing what to say in this precarious but novel condition. The Lockdown has accelerated our forced embrace with our mediated selves. Headaches, loss of focus, but also experimentation, resulting in new and exciting ways of communicating.
Our history with computers is also a history of our real-time representation within computers. It being an interactive medium, the machine needs our presence in some way; a mouse pointer, the typing of letters in a text field, a voice, moving avatar or video stream. But how deeply related we are with our representation, it operates in a different realm. The mirror or echo of our actions has a flavour of its own. This dissociation brings in a digital weird that becomes a new space.
This exhibition showcases works from 1998 to 2020, that all navigate this space, reflecting on how our disembodied selves echo back their unique presence.

In spring 2020 Upstream and Constant Dullaart made plans to develop a new online platform. Joining forces with Jan Robert Leegte, Jonas Lund and Ties van Asseldonk & Deborah Mora of Interaction Design Artez the idea became upstream.gallery an online platform meant for exhibitions developed, curated and participated by artists and curators that belong to the top of the digital art world. This new exhibition, curated by Jan Robert Leegte is the 3rd show on the platform.
Net Art already exists since the mid 90s, but now is a great time to dive back into all the great works of art the internet has to offer. The urgency of this type of art becomes apparent in these times. The more because traditional works of art that are shown online have the disadvantage that they are reduced to pictures on your screen and that the work actually only really comes into its own when you are standing before it. These times demand for something different and the art form that is undoubtedly best equipped for these conditions is Net Art, art made for the internet.
For this exhibition, no works have to be shipped. No one has to leave their house. And best of all: the works can be experienced in full glory. The only thing you will need is an internet connection. Sit back and enjoy!
Image: Cassie McQuater, Jennifer's Quest.